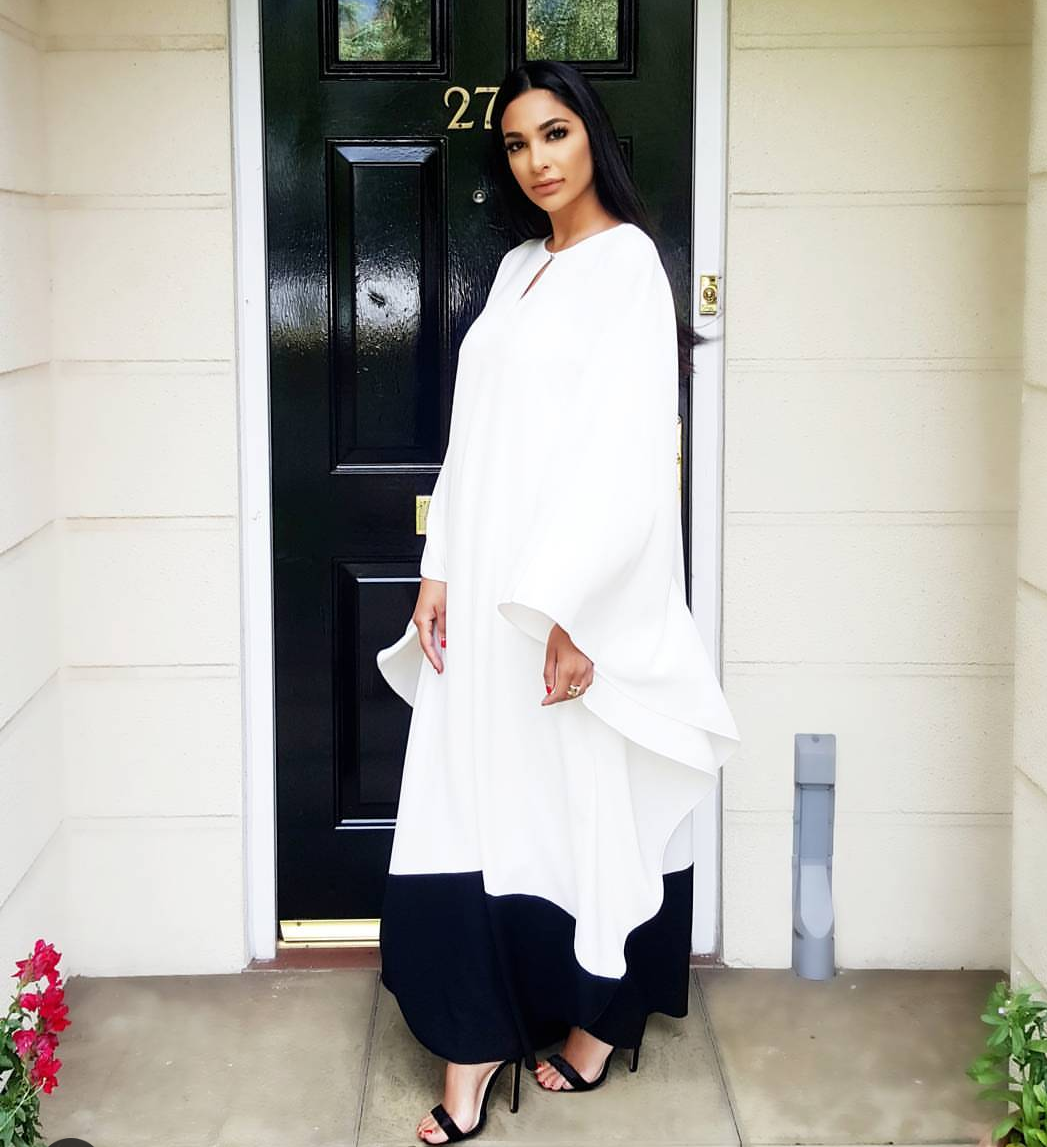 AW17 MONOCHROME DESIGNER CREPE KAFTAN
Its not everyday you come across a kaftan that you know will be a firm classic for a day or evening event. Embellished with a signle swarovski crystal button and side slits, pair this with white trousers or wearon its own. 
This Crepe Kftan is wardrobe staple!