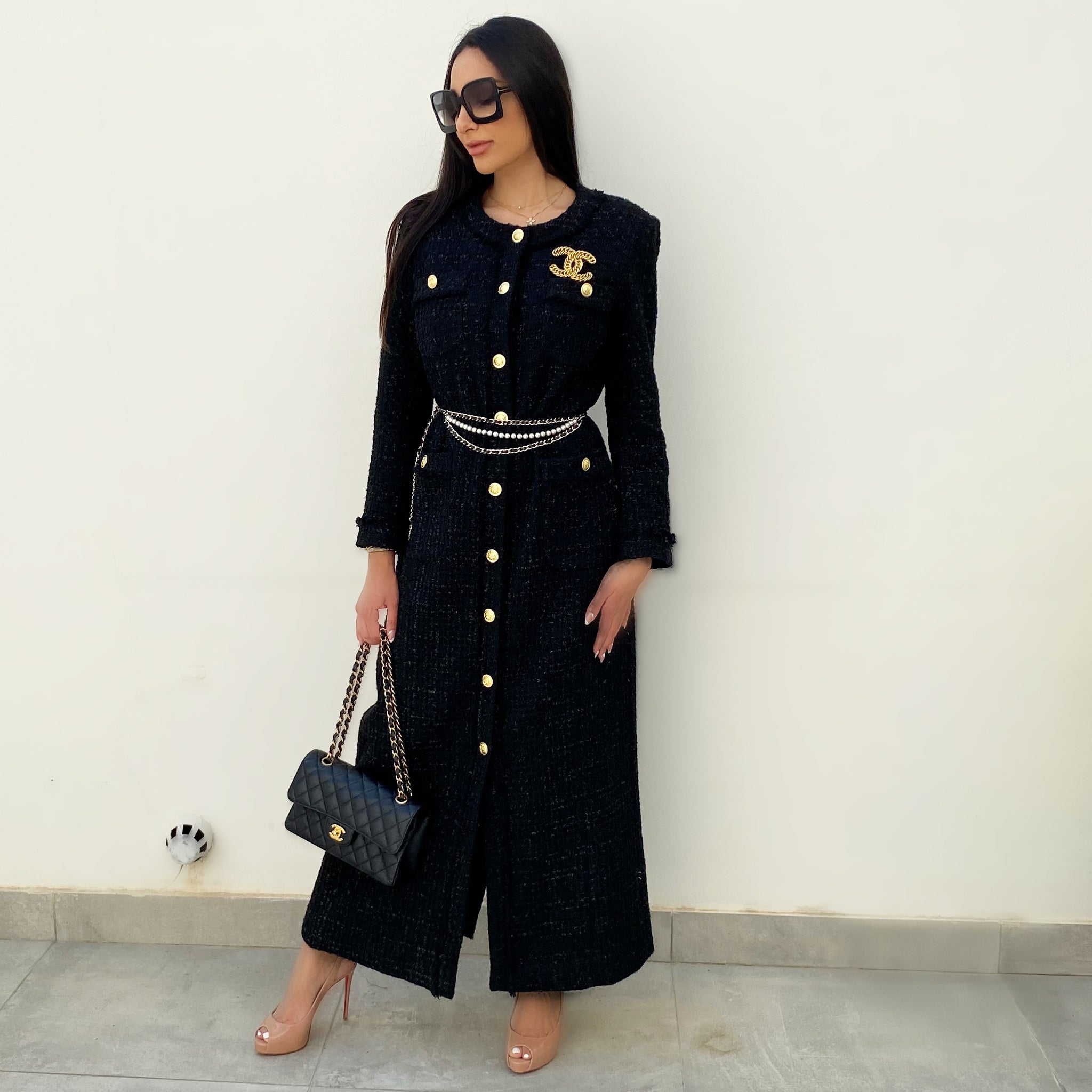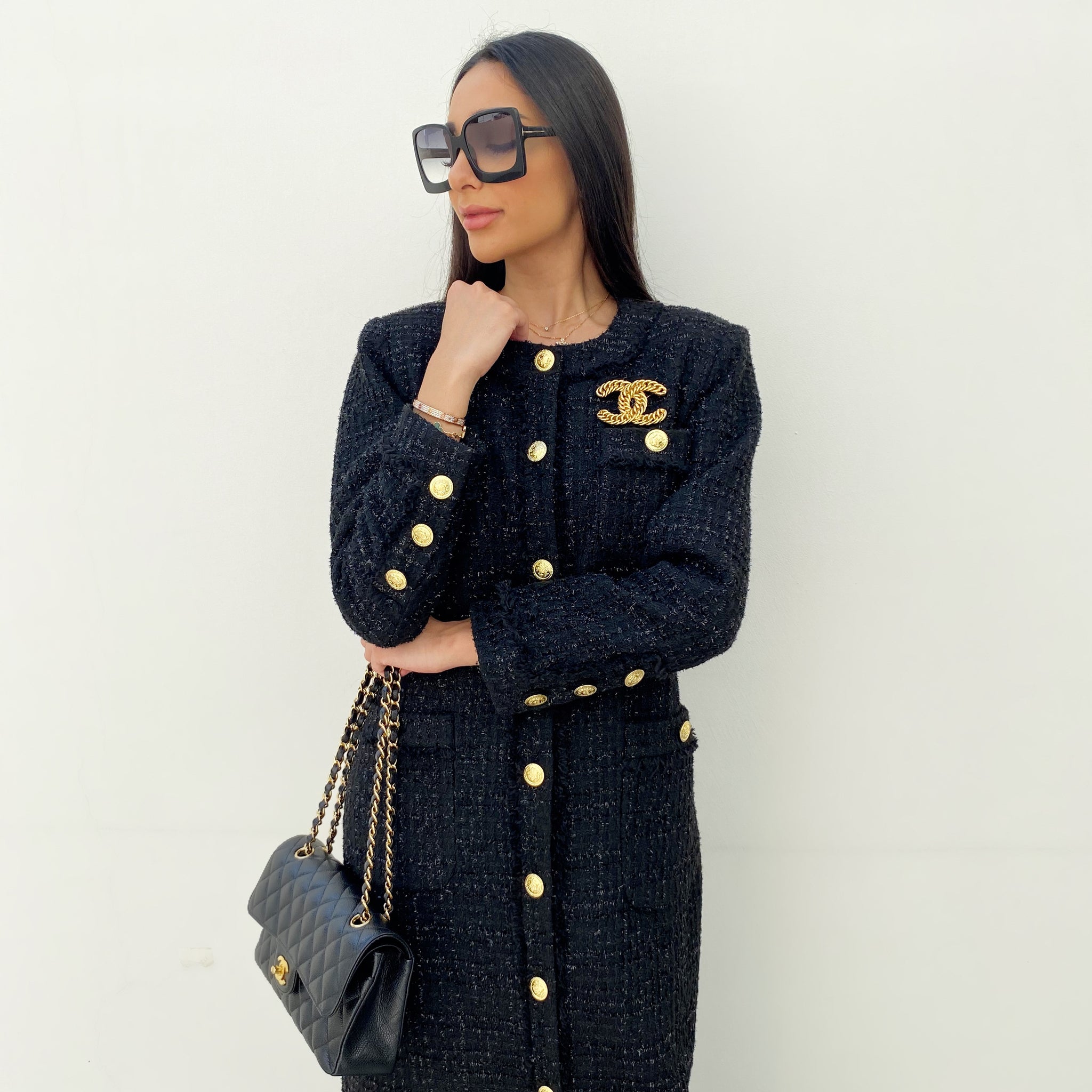 AW20 ISABEL BLACK BOUCLE COAT DRESS
Qabeela presents a limited collection of stunning timeless boucle pieces. This gorgeous tailored coat dress is a classic must have which will serve you  well for years to come. Beautifully tailored to fit the form, pocket detailing, gold buttons & fully lined. Wear it over trousers or a skirt as a coat or button up & wear it as tailored slimming dress.  Accessorize with pearls or a beautiful belt. 
Model is wearing Isabel ankle length.
*Made in Dubai
*Dry clean only
* Wool Cotton blend boucle with lurex thread 
*Made to measure