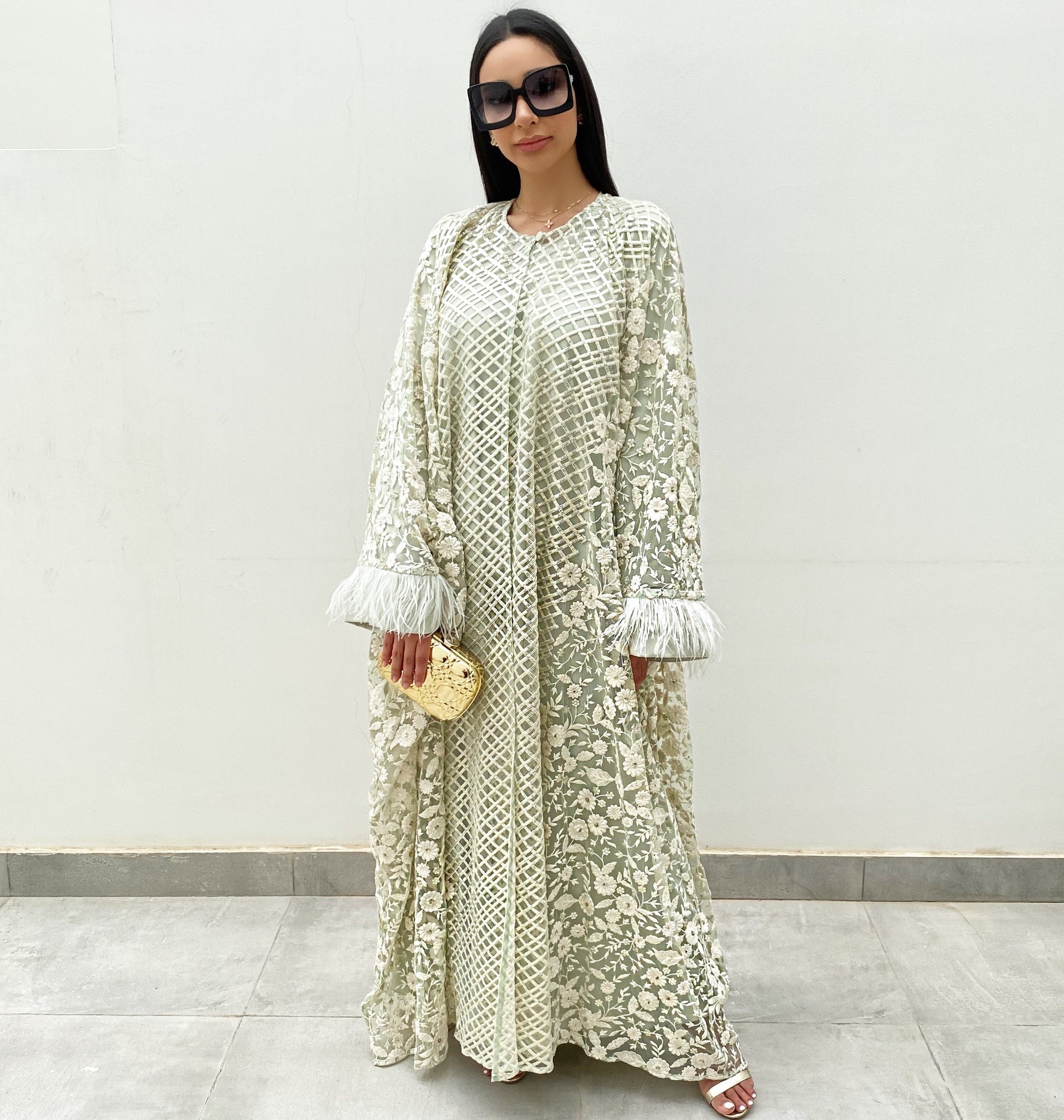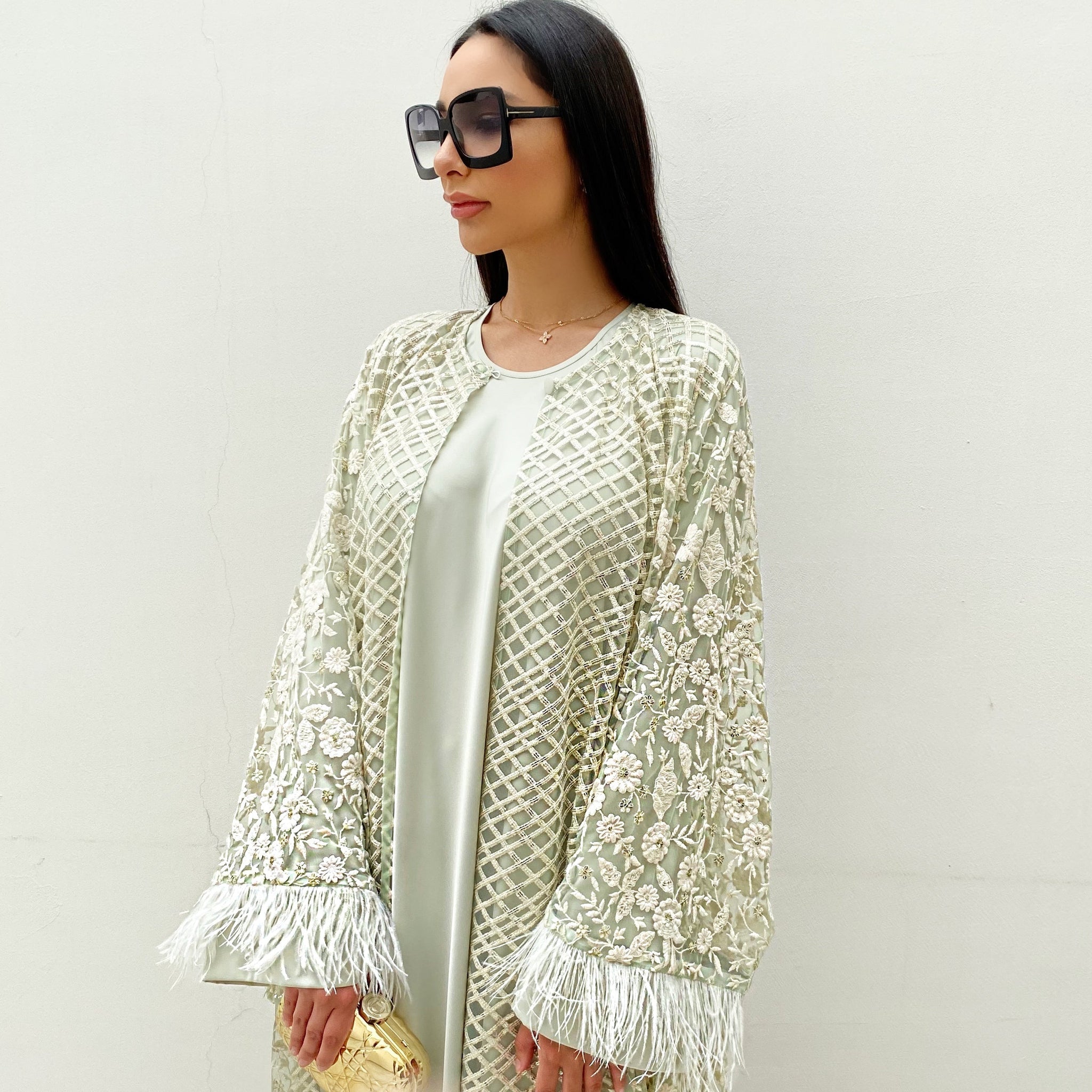 RAM20 MINT GREEN TULLE SEQUINS & EMROIDERED ABAYA SET LIMITED EDITION
We are in absolute awe of this stunning mint green tulle embellished abaya set. Created & crafted with love and care, this abaya is a show stopper for any evening event especially eid. For anyone looking for a classic abaya which will be perfect for a very special event beyond eid, this is an absolute must have. 
Paired  with an A line dress in matt satin cut on the cross for extra drape. 
Limited edition
Dry clean only
Made in Dubai
Made to measure
Satin crepe dress
Tulle with sequins & thread embroidery
No returns or exchanges