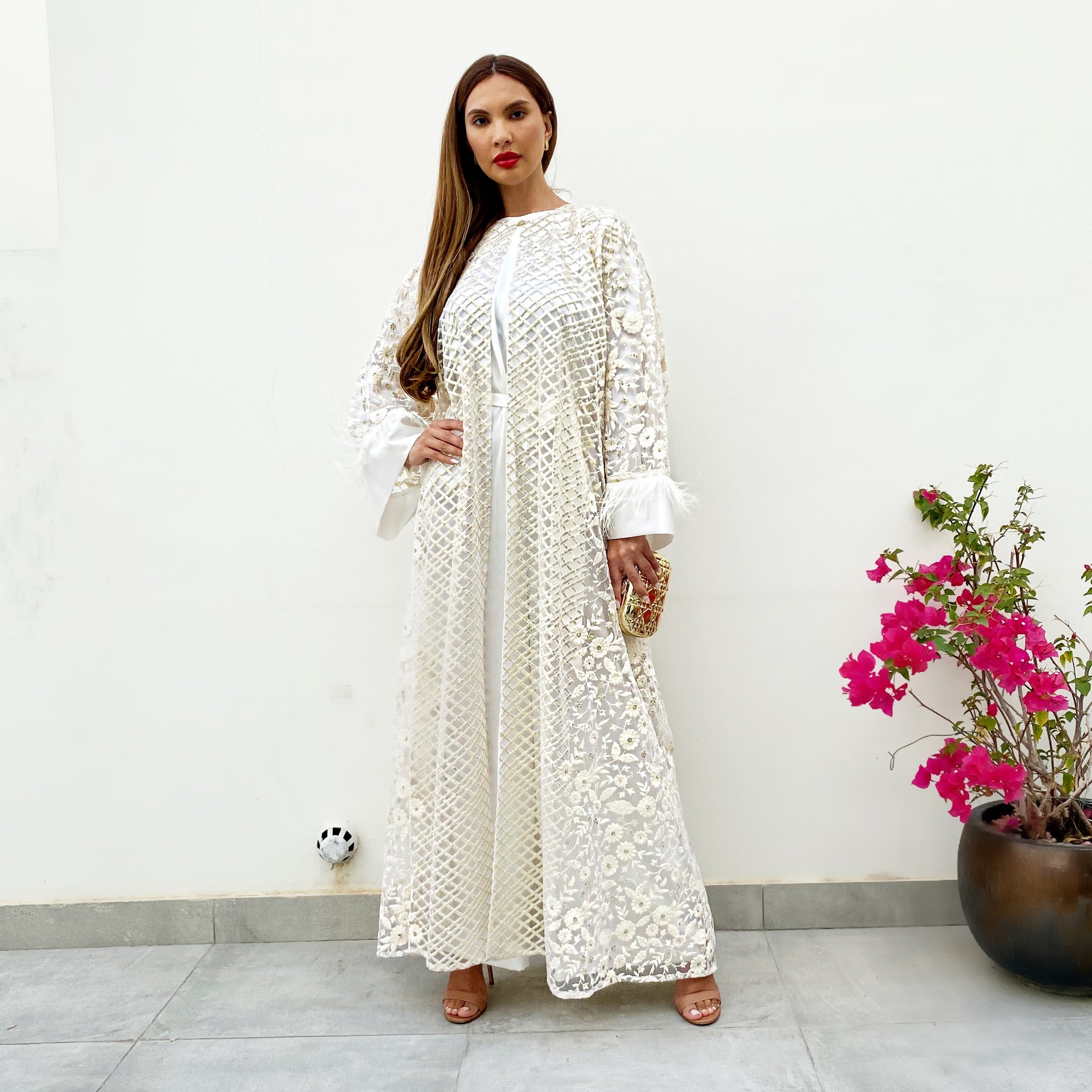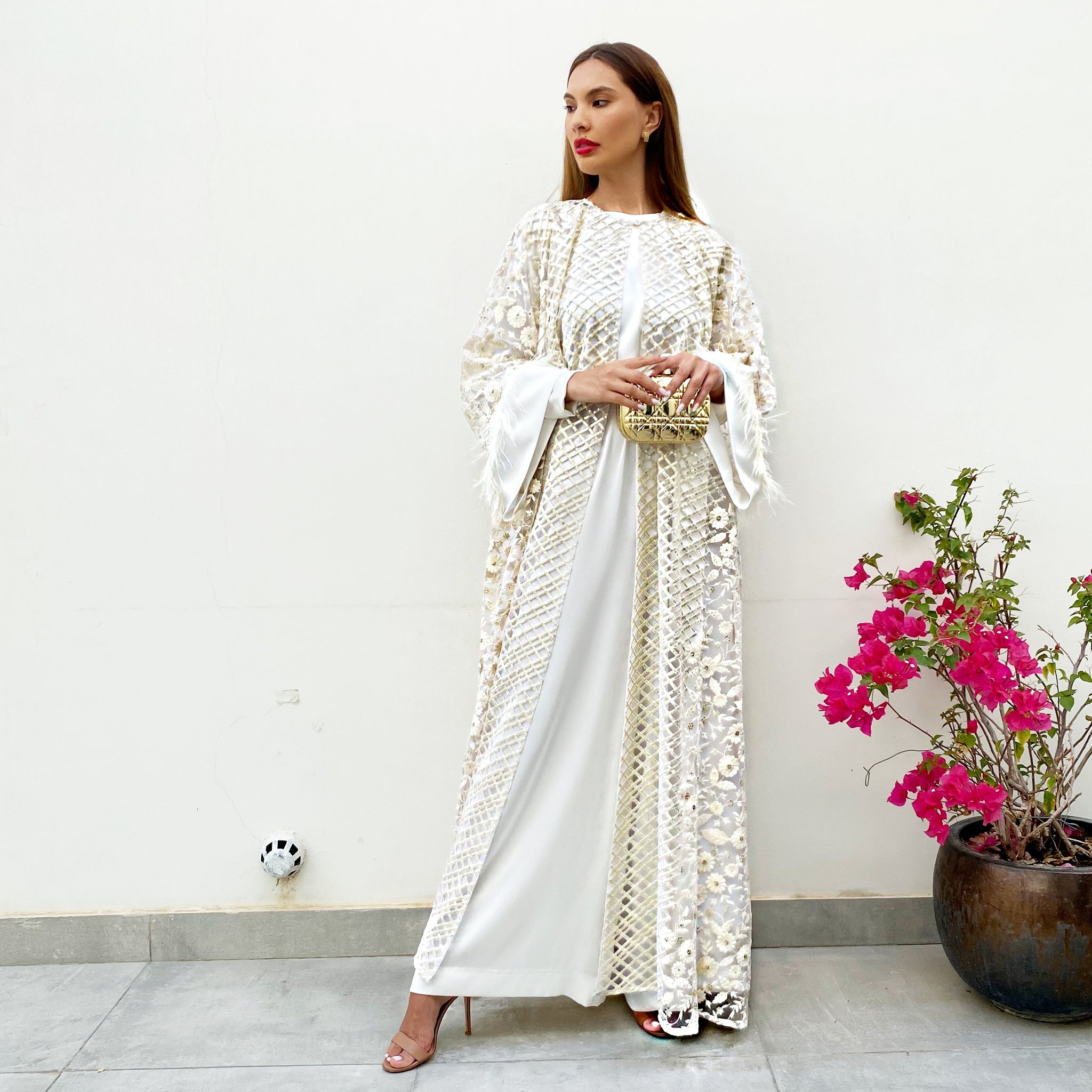 RAM21 CREAM TULLE SEQUINS & EMROIDERED ABAYA SET
Qabeela presents an exquisite Haute Couture abaya .  We are in absolute awe of this stunning cream tulle embellished abaya set. Created & crafted with love and care, this abaya is a show stopper for any evening event especially a very special occasion such as a wedding, engagement or Eid festivities. For anyone looking for a beautiful abaya which will be perfect for a very special event beyond eid, this is an absolute must have. Details include  ostrich feathers on the sleeve, with a satin cuff. 
Paired  with an A line dress in matt satin cut on the cross for extra drape. This is a very limited edition and as it is a repeat of Ramadan 20's mint green which sold out as soon as it was launched we suspect this too will fly of the rack. 
Limited edition
Dry clean only
Made in Dubai
Made to measure
Satin crepe dress
Tulle with sequins & thread embroidery
No returns or exchanges