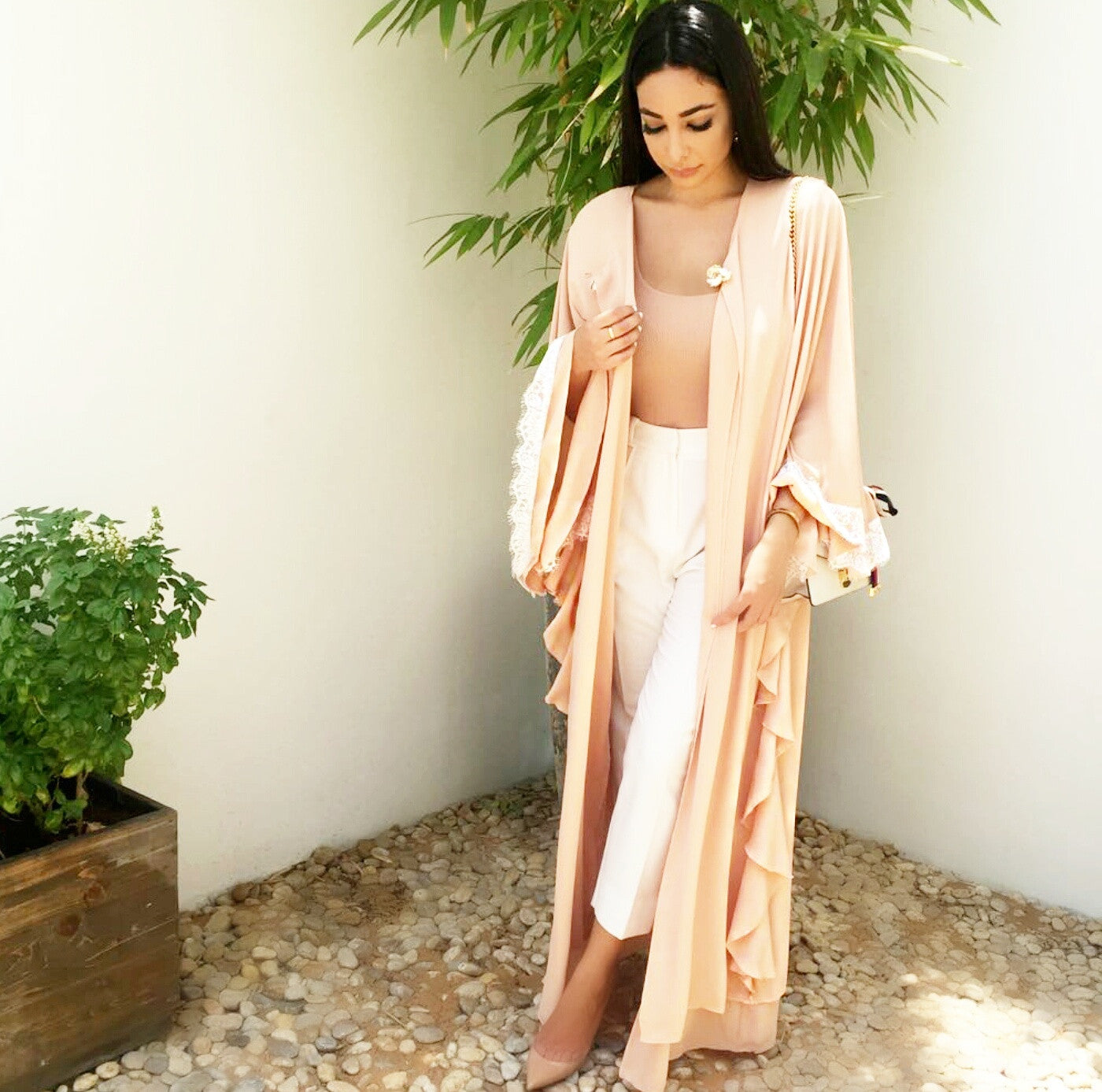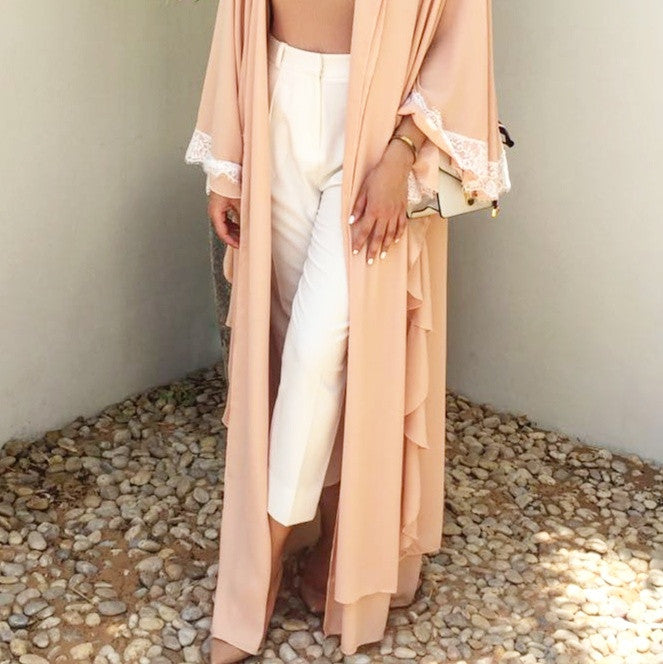 Ramadan 17 Nude Butterfly Ruffles & Lace Abaya
Stunning perfect for summer, On trend nude crepe georgette double layer abaya with butterfly sleeves, lace and ruffles finished with mother of pearl button details .
With all the essential summer trends in one you can't go wrong with this gorgeously feminine abaya. Pair it with Capri pants, jeans or a maxi dress.