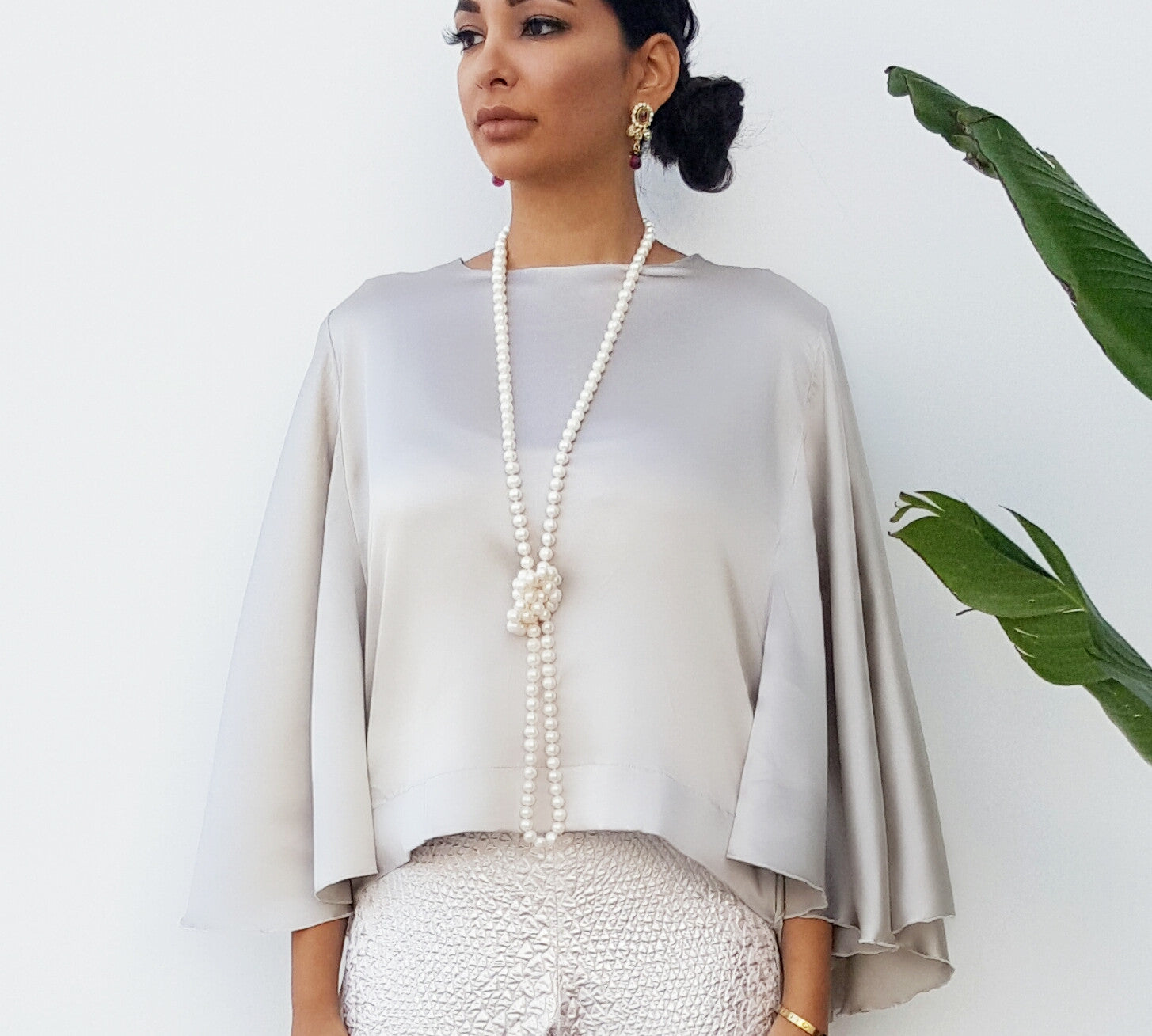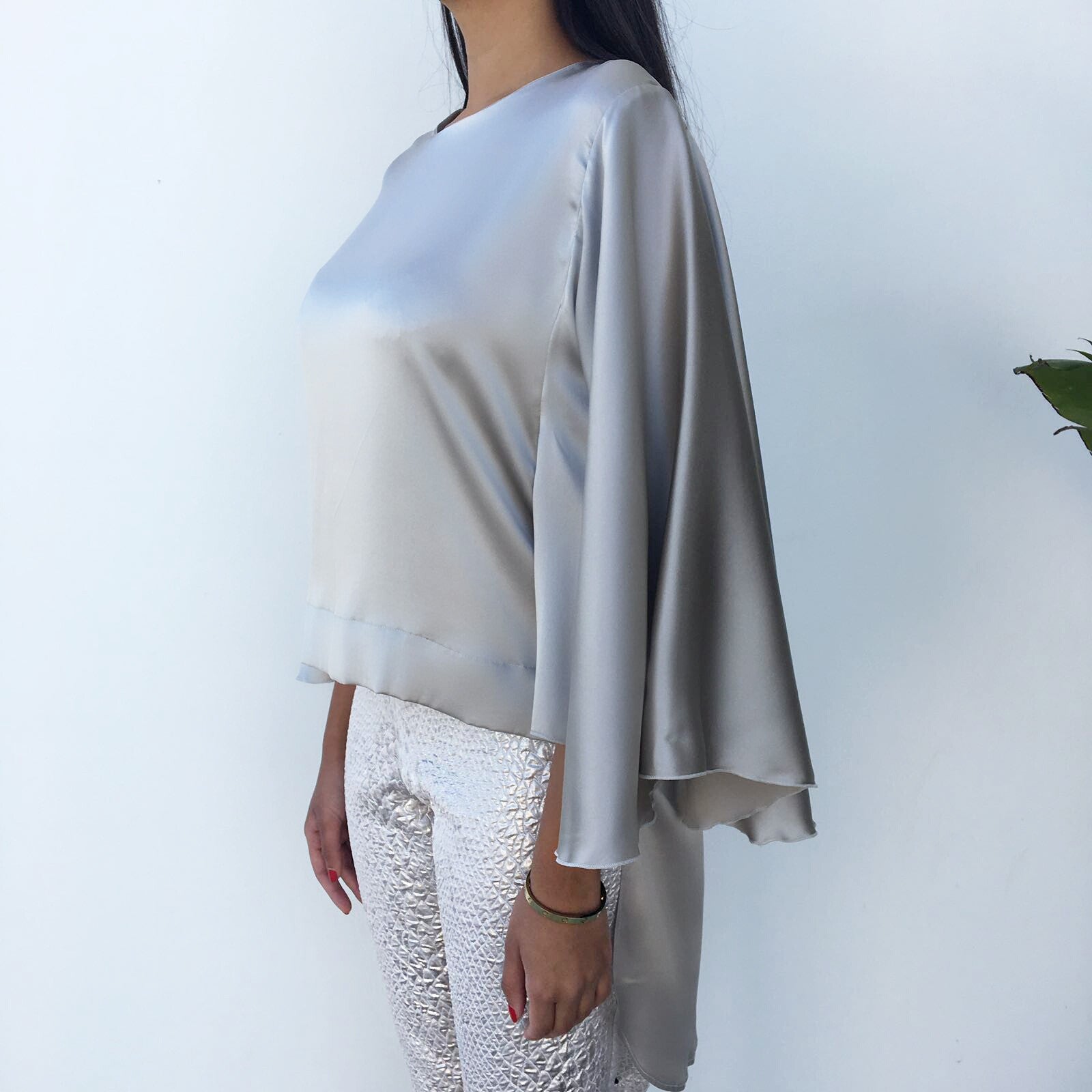 Silk Butterfly Blouse with Dip Back
This gorgeous silk blouse compliments all body shapes and is flatteringly stylish yet modest. styled with a longer back to cover the bottom and short enough in the waist to accentuate it. Its light enough to be tucked in the back without compromising on the style. 
Available in all UK US dress sizes.