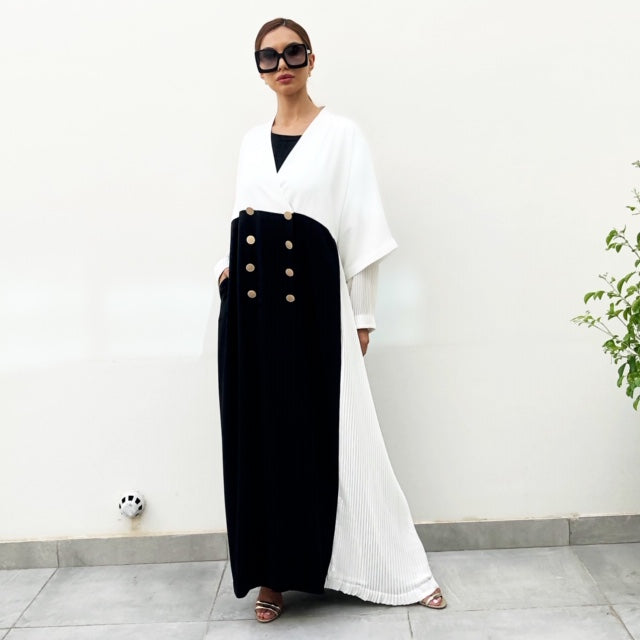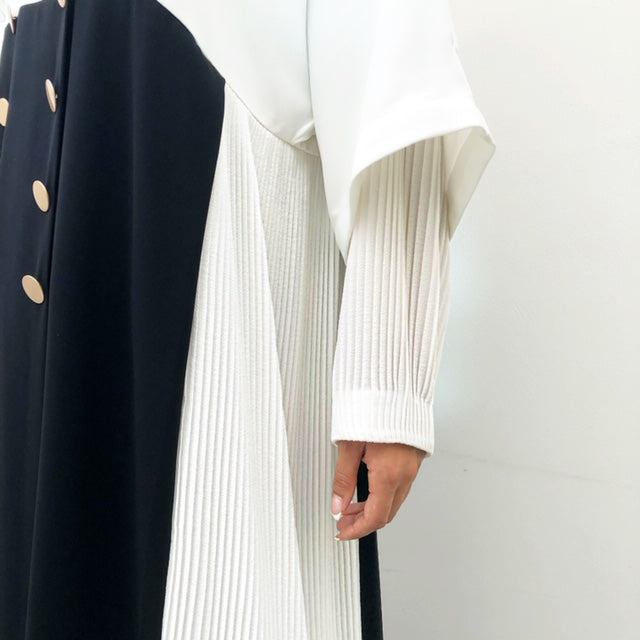 AW19 MONOCHROME ABAYA WITH WHITE PLEATS
A personal favourite of the Qabeela designer! With monochrome making a huge comeback, this abaya exudes sheer elegance & beautiful tailoring craftsmanship. A double breasted / wrap abaya wit mat gold button details to create a classic double breast look. Designed to appear with 2 sleeves, one inner sleeve in pleats and one outer. On one side is a pleated panel creating an Asymmetric illusion. This abaya is on top of our list !! Dress it up with gold accessories to turn it into an evening outfit. 
Paired with our pleated white dress available online sold separately.  
. 
*Dry clean only
*Viscose crinkle 
*Made in Dubai
*Matching sheyla avaialble