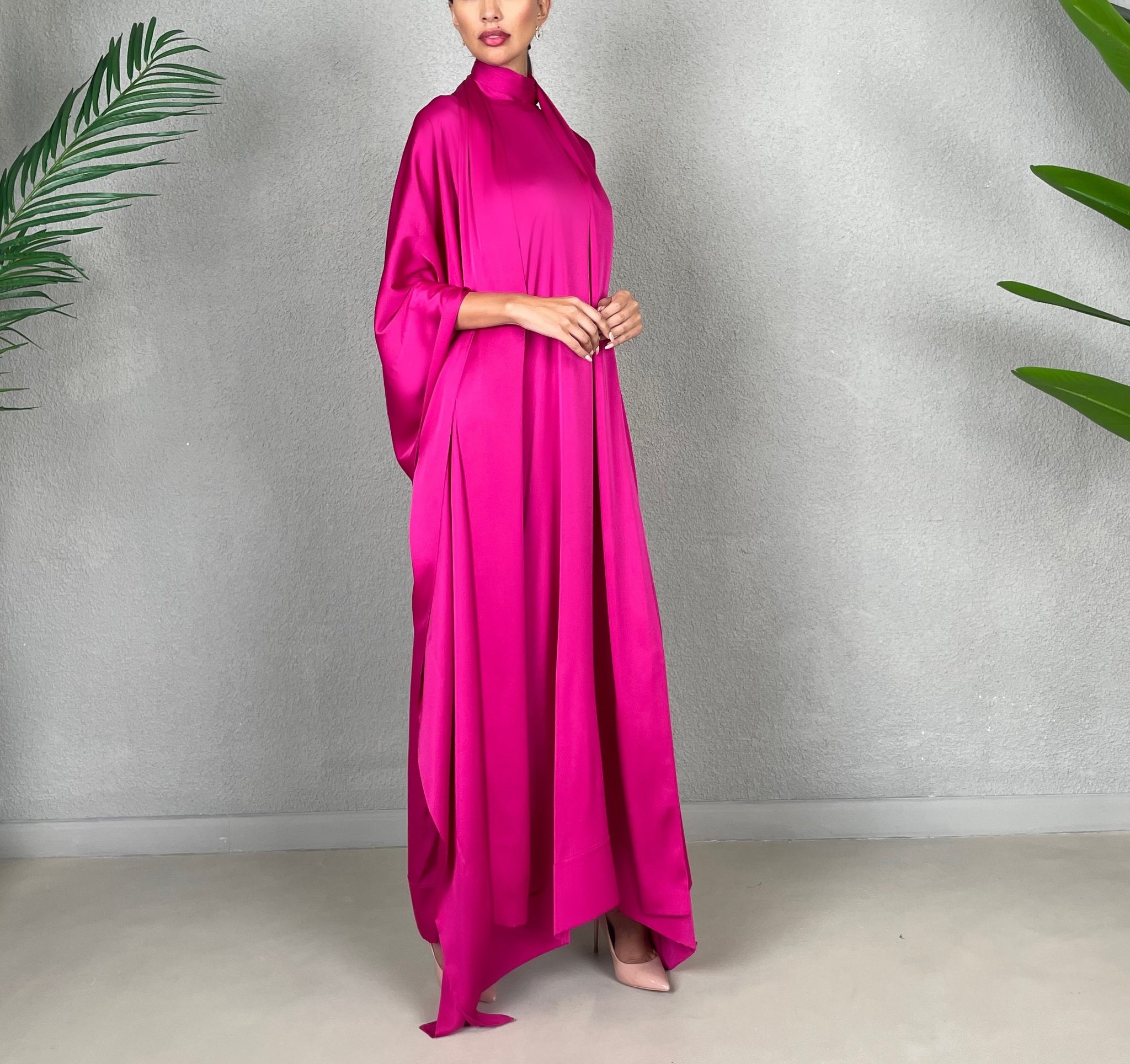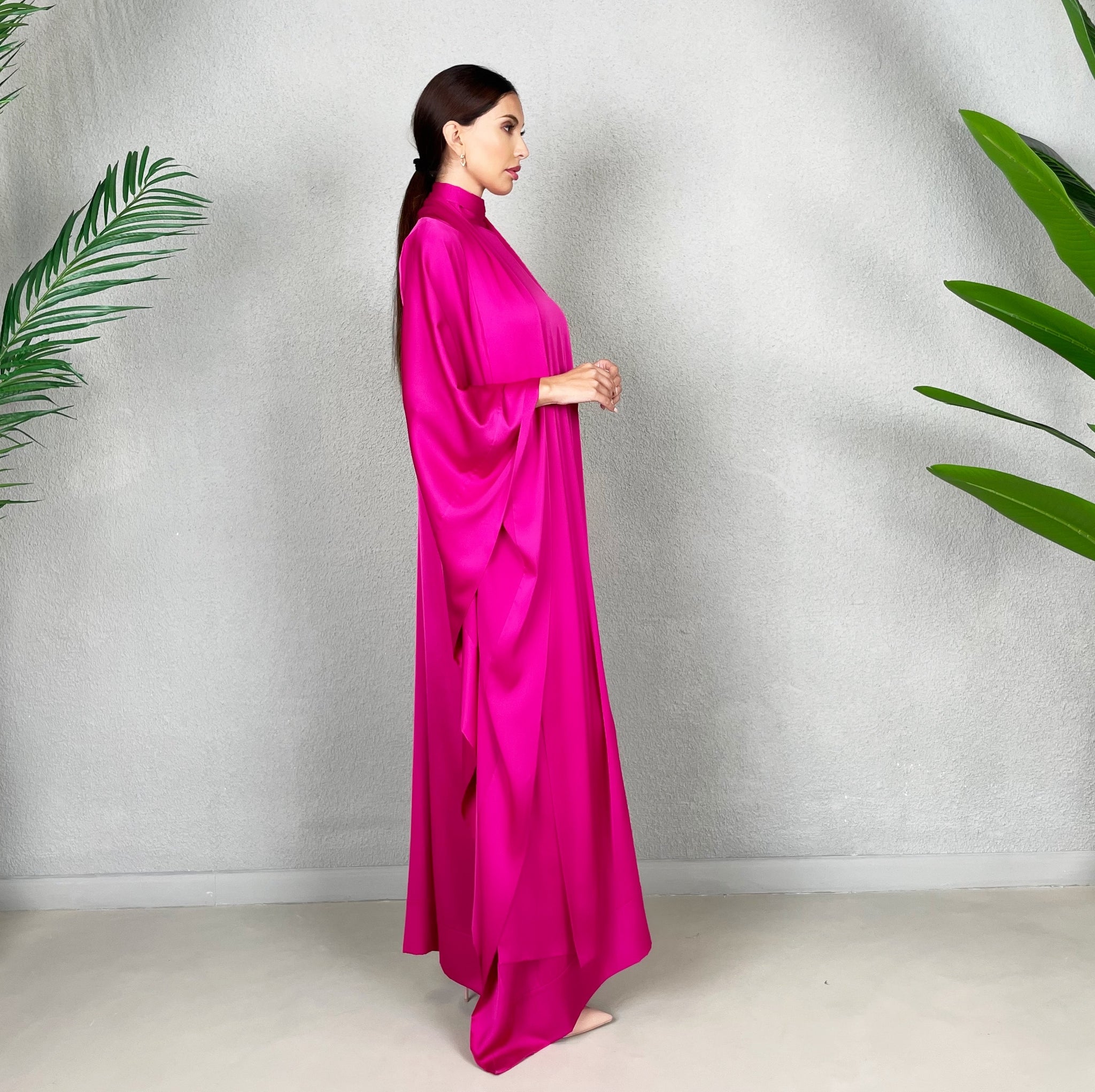 RAM22 HOT PINK SILK SATIN KAFTAN
A stunning classic Kaftan with a long tie, wrapped around the neck. Created in 2022's hottest colour hot pink in a satin silk. A beautiful outfit which can be accessorized to your hearts content. 
A kaftan like this will be a show stopper every time you wear it. A comfortable & classic evening kaftan perfect for Ramadan nights. 
Made in Dubai
Dry clean only
Made to measure