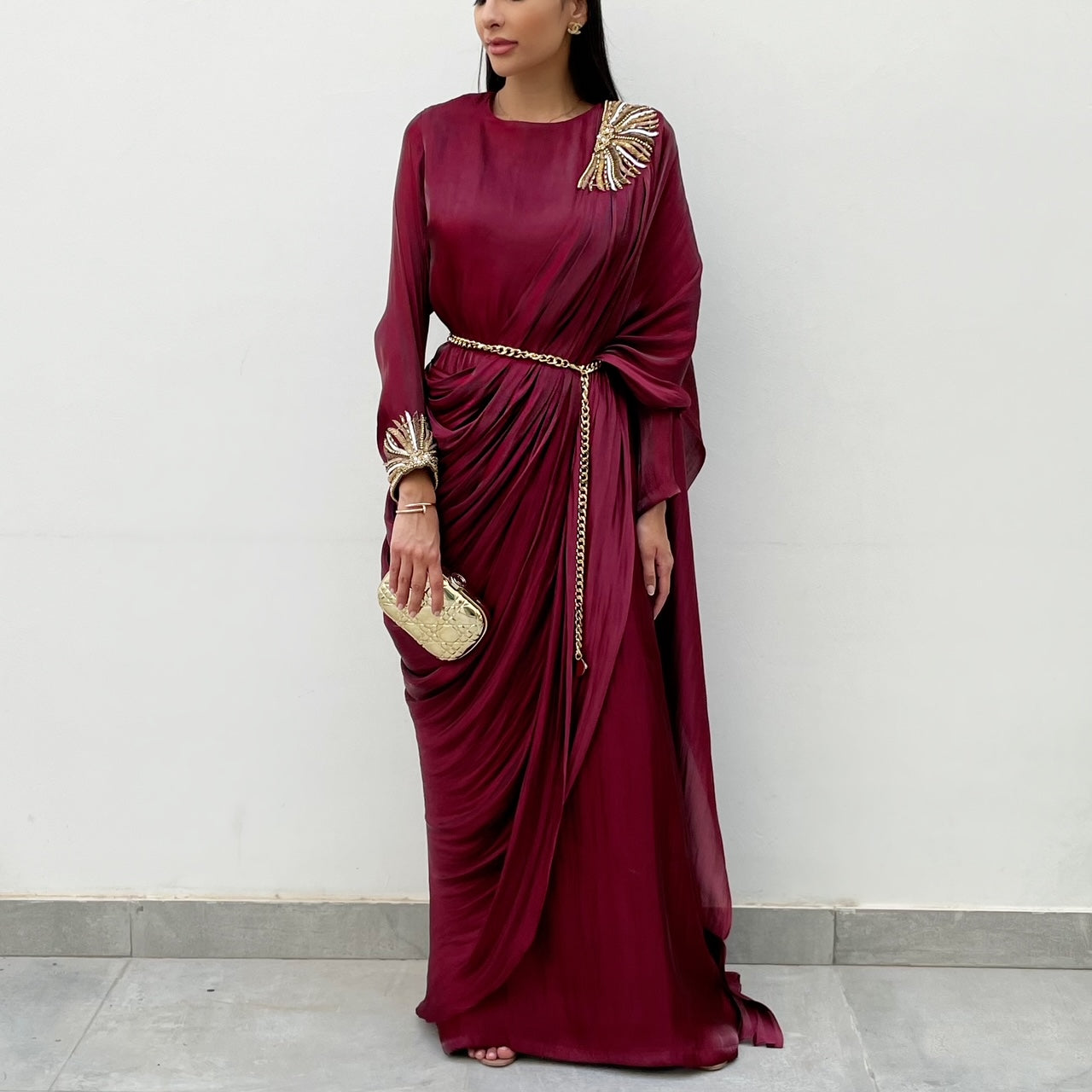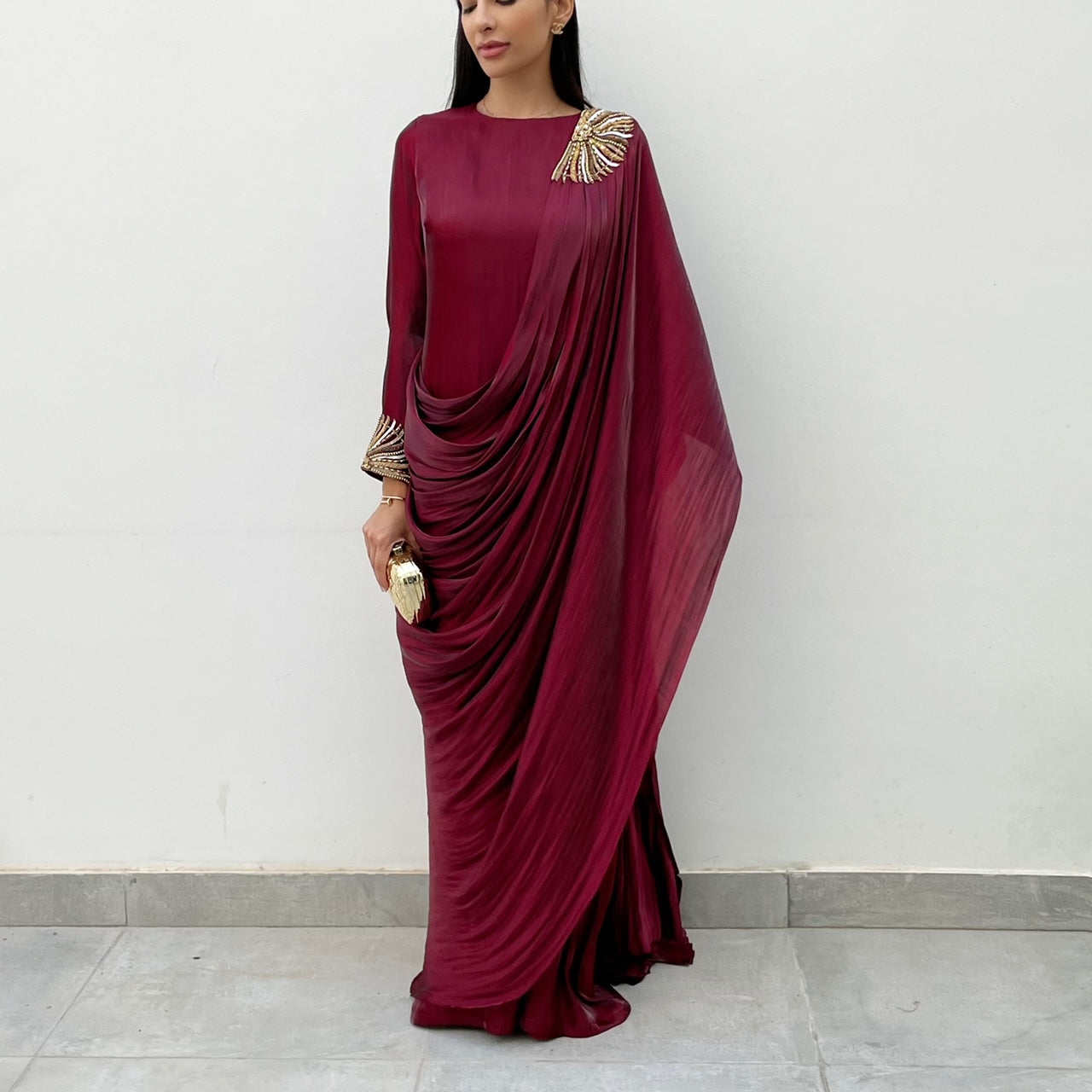 RAM21 MAROON SARI DRAPE KAFTAN
A stunning modest adaptation of the gorgeous Sari. Created from a satin shimmer, crushed organza, with all the beautiful drape elements of a sari. Beautifully embellished with our hand beaded sunflower embellishment on the shoulder and cuff. Flattering, elegant & timeless, this kaftan promises to be a show stopper. 
An A line dress with lining,  back zip and drape stitched into place, so all you need to do is put it on without the worry of draping the perfect sari. The outfit comes without the belt, as it can be styled any way you like. 
Available in Sea Green on request 
*Dry Clean only
*Made in Dubai
*Limited edition
*Silk polyester crush organza
*Made to measure
*Small amendments possible