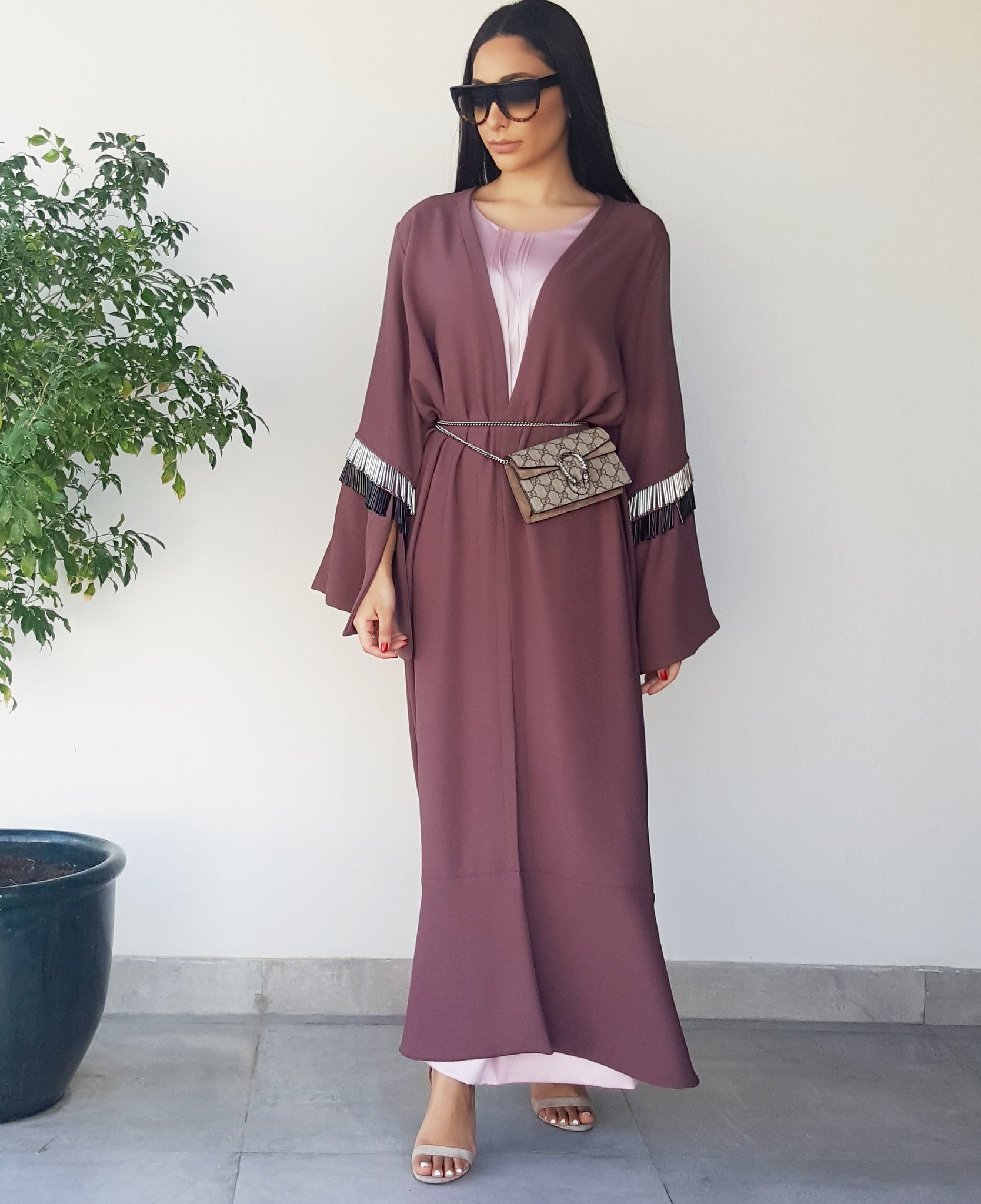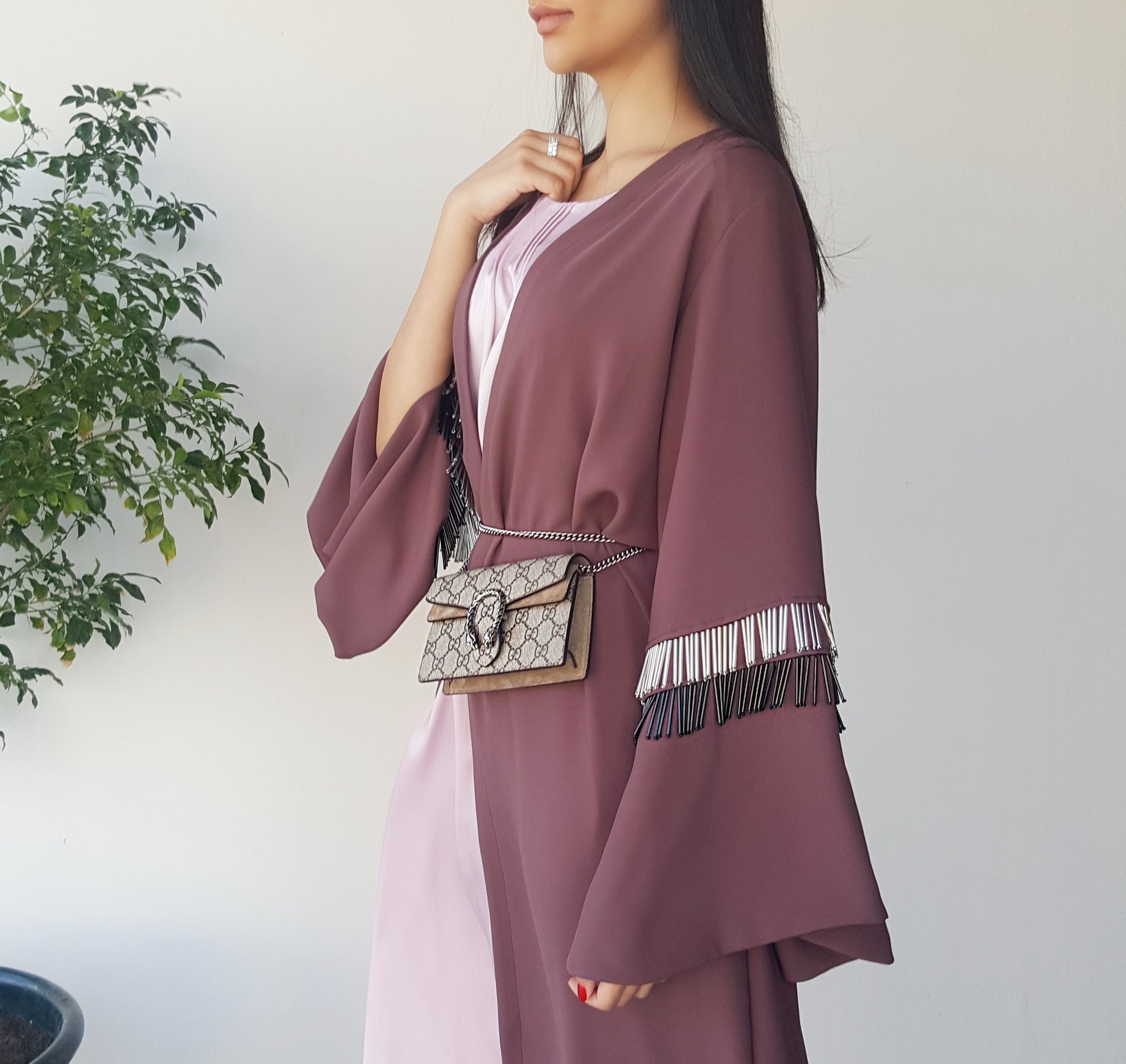 SS18 GRAPE BEADED TASSLE ABAYA
Tired of wearing black? Grape is a perfect alternative and very SS18. Very stylish, with a slightly flared sleeve with a slit and beaded embellishment for added drama. The bottom of the abaya also has a slight flare to balance out the sleeve.This can be worn in the day with jeans or in the evening with a dress.
The abaya has one button and can be worn straight or with a belt or waist bag as in the image.