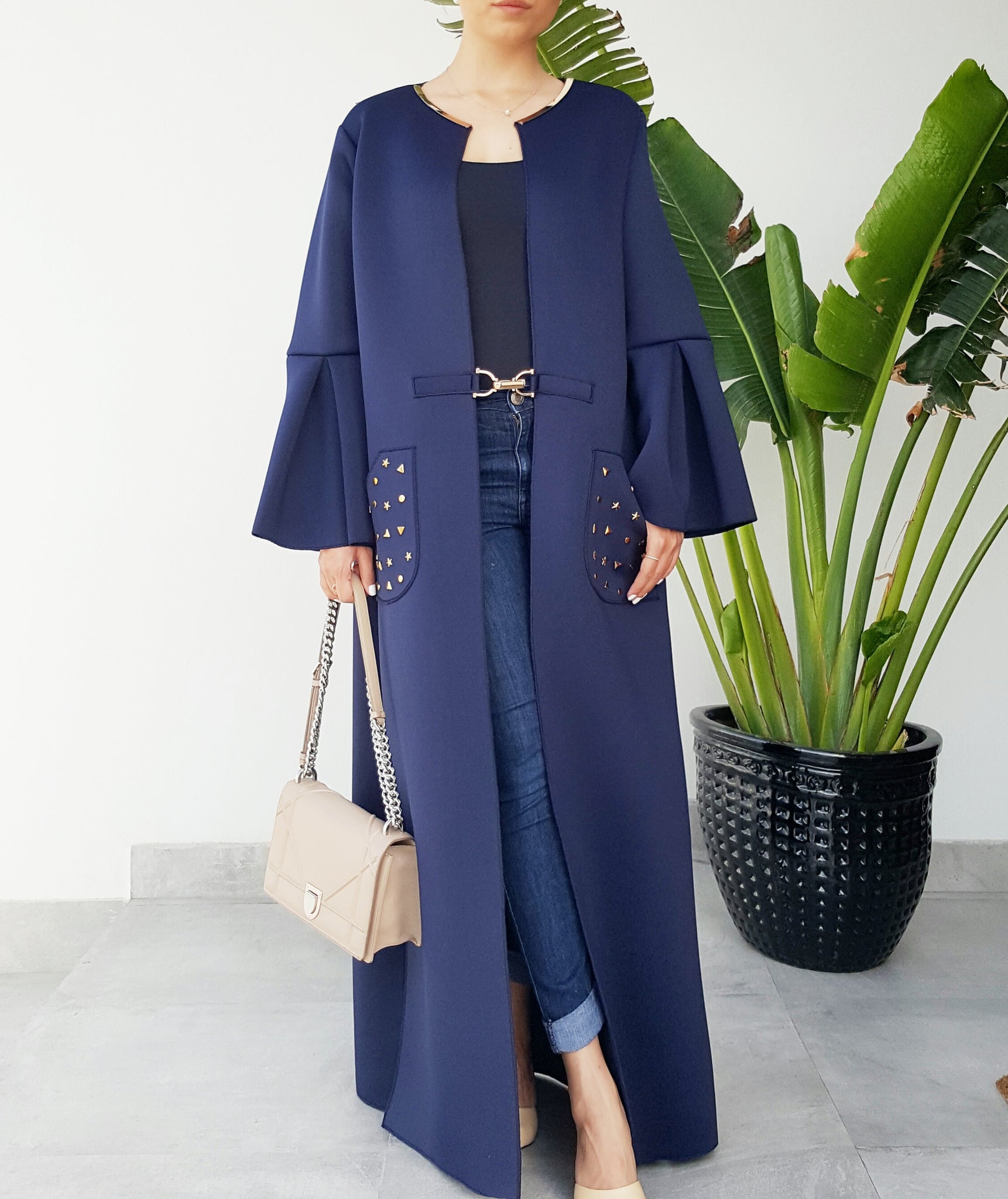 SPORTSLUXE NEOPRENE ABAYA BLUE WITH METAL STUDS
Thia elegant neoprene abaya in dark blue is accented with gold metal trim on the neckline and metal studs on the pocket. Flaired sleeves and deep pockets make this abaya perfect for teh day or evening especially good for travelling in. 
Super comfy, light weight and very elegant yet sporty! 
length standard 55