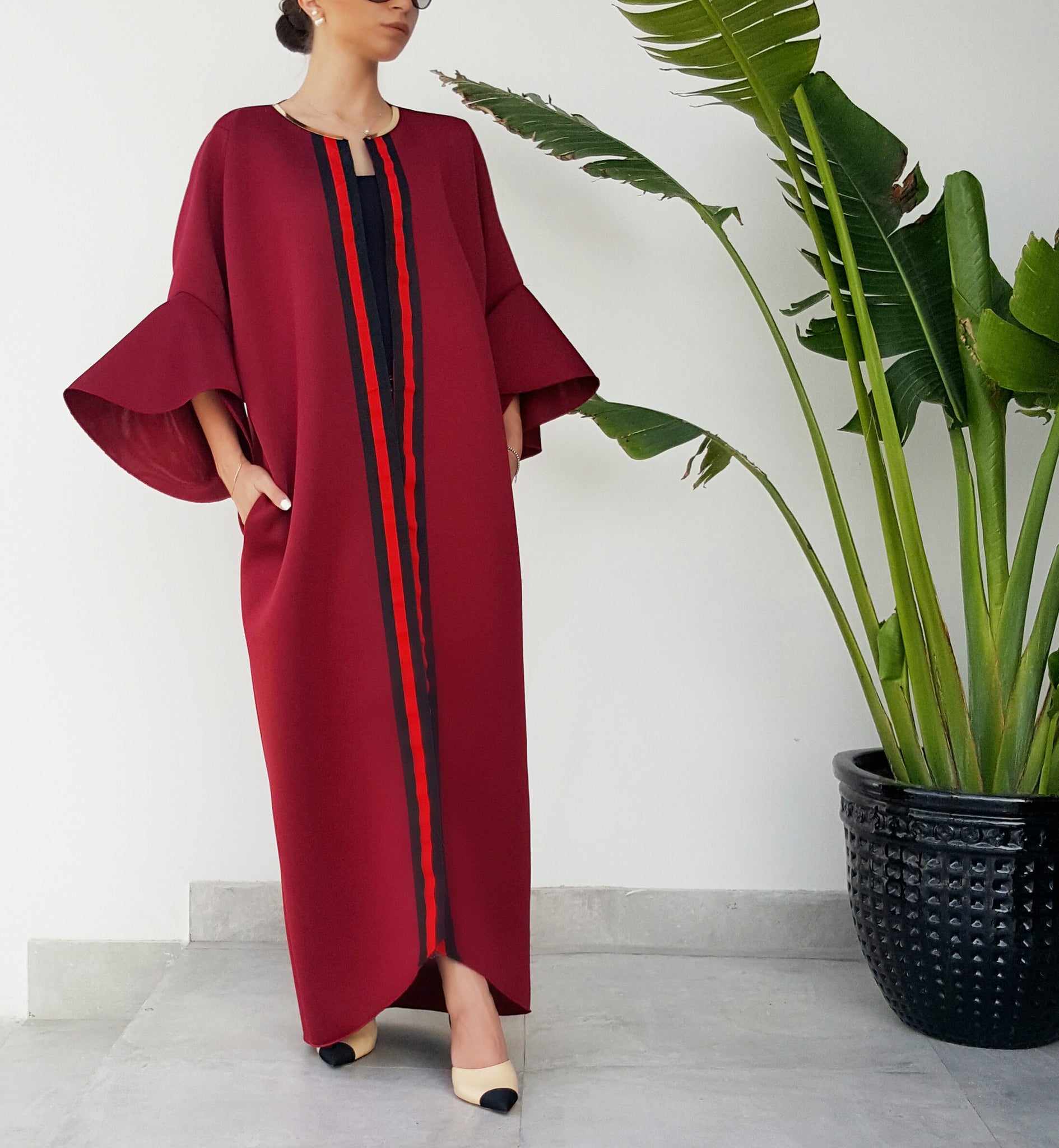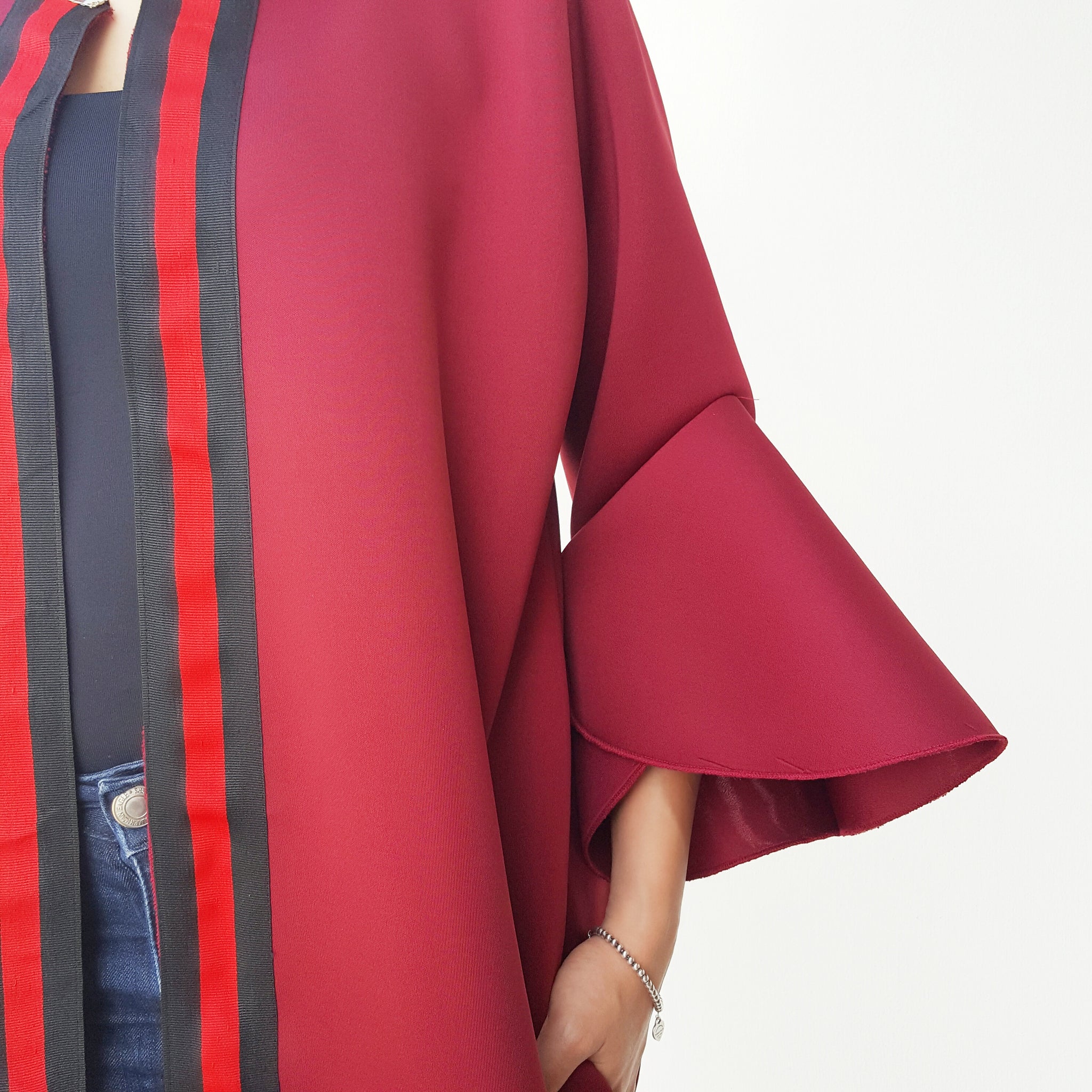 Qabeela Deep Red Sportsluxe Abaya with Metal Detailing
If you are looking for the perfect modest travel wear, keeping colour, comfort and modesty in mind Qabeela's Sportluxe abayas are an absolute must have. 
This deep red stunning style with a graduated front, tulip sleeves, pockets and gold metal neck line trim is great with or without a belt of your choice. Wear this with your favourite trainers or dress up with a pair of heels for the evening. Either way this abaya is full of impact. 
Standard length 55 inches. Request for longer lengths.