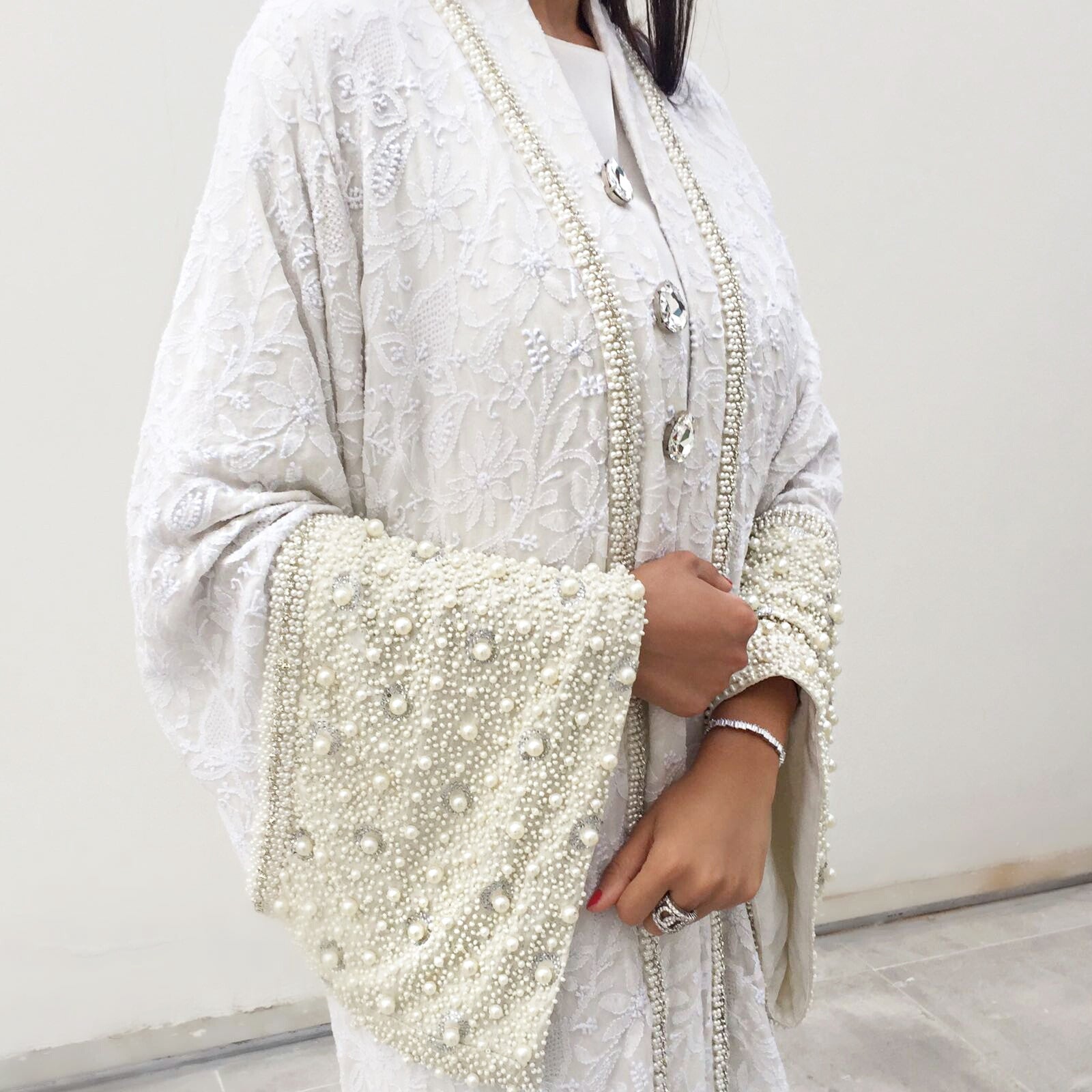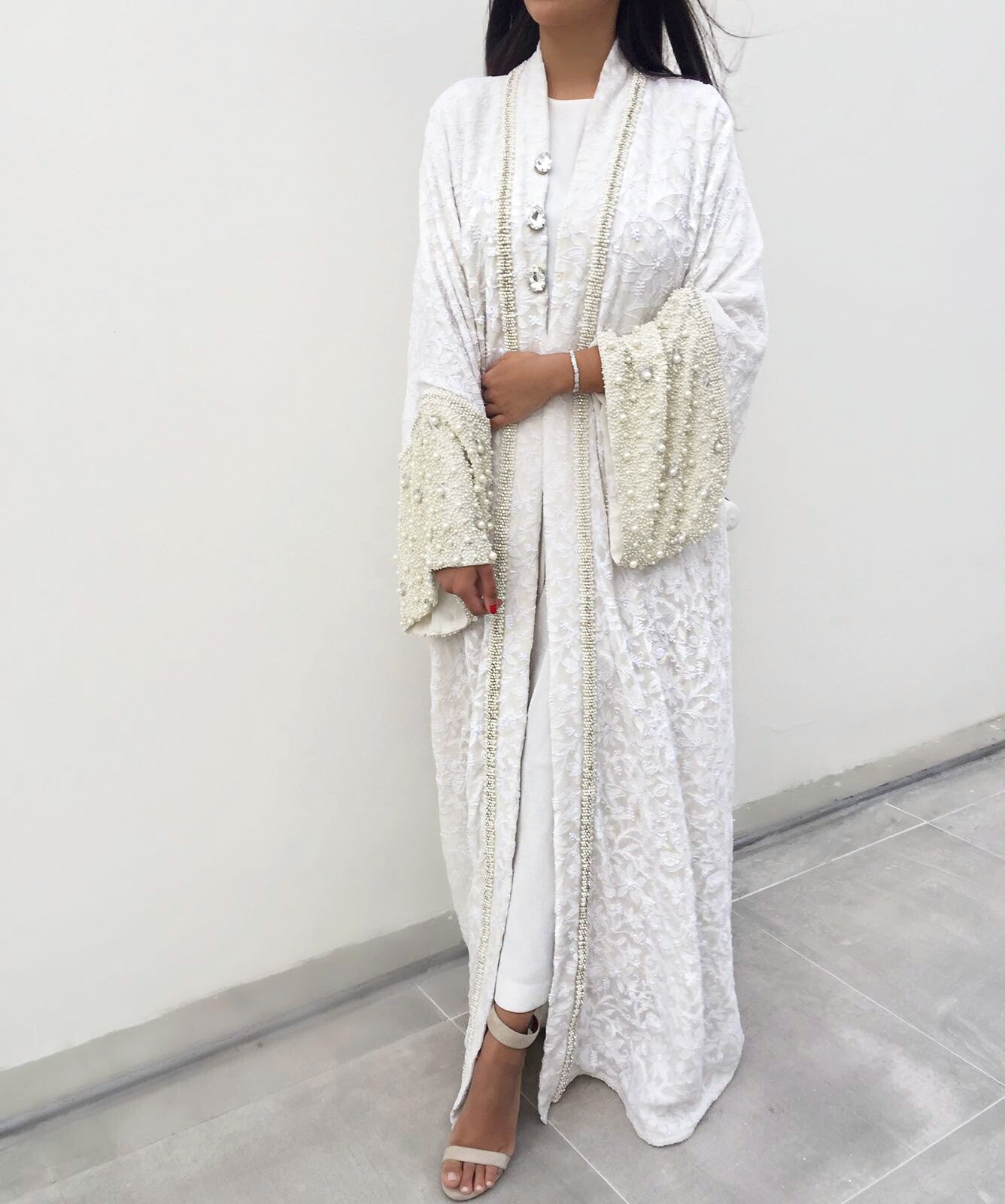 Qabeela SS 17 Off-White Bridal Abayas Limited Edition
If you are looking for an abaya to wear at your wedding then this is the one for you!  Exquisite hand embroidery and hand finished "Chikan kari" silk lined abaya with hand beaded sleeve detailing. Length 60"
Length & size  can be made to measure . Email us your details so it's perfect for your big day.
Limited editions