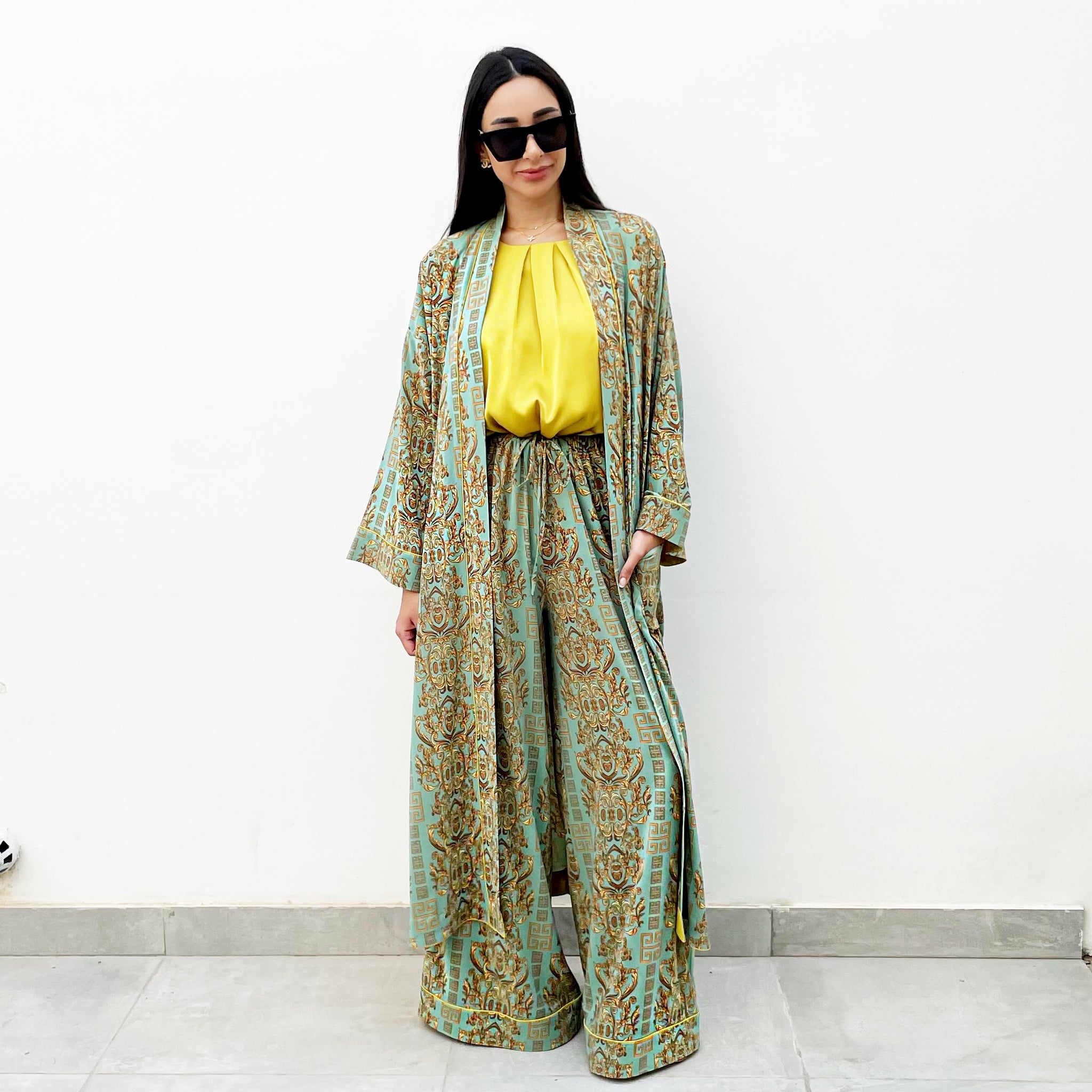 RAM21 3 PIECE KIMONO SET
A beautiful easy to wear 3 piece in printed crepe de Chine. A combination of drawstring & elastic waist palazzo pants, satin T shirt & kimono style robe with delicate piping detailing on pockets. 
look effortlessly chic yet ever so comfortable & modest in this trouser set. Available in black & gold, dark blue & gold, Red & gold on request. 


*Made in Dubai
* Limited edition print 
*Dry clean only 
* made to measure 
*Crepe de chine