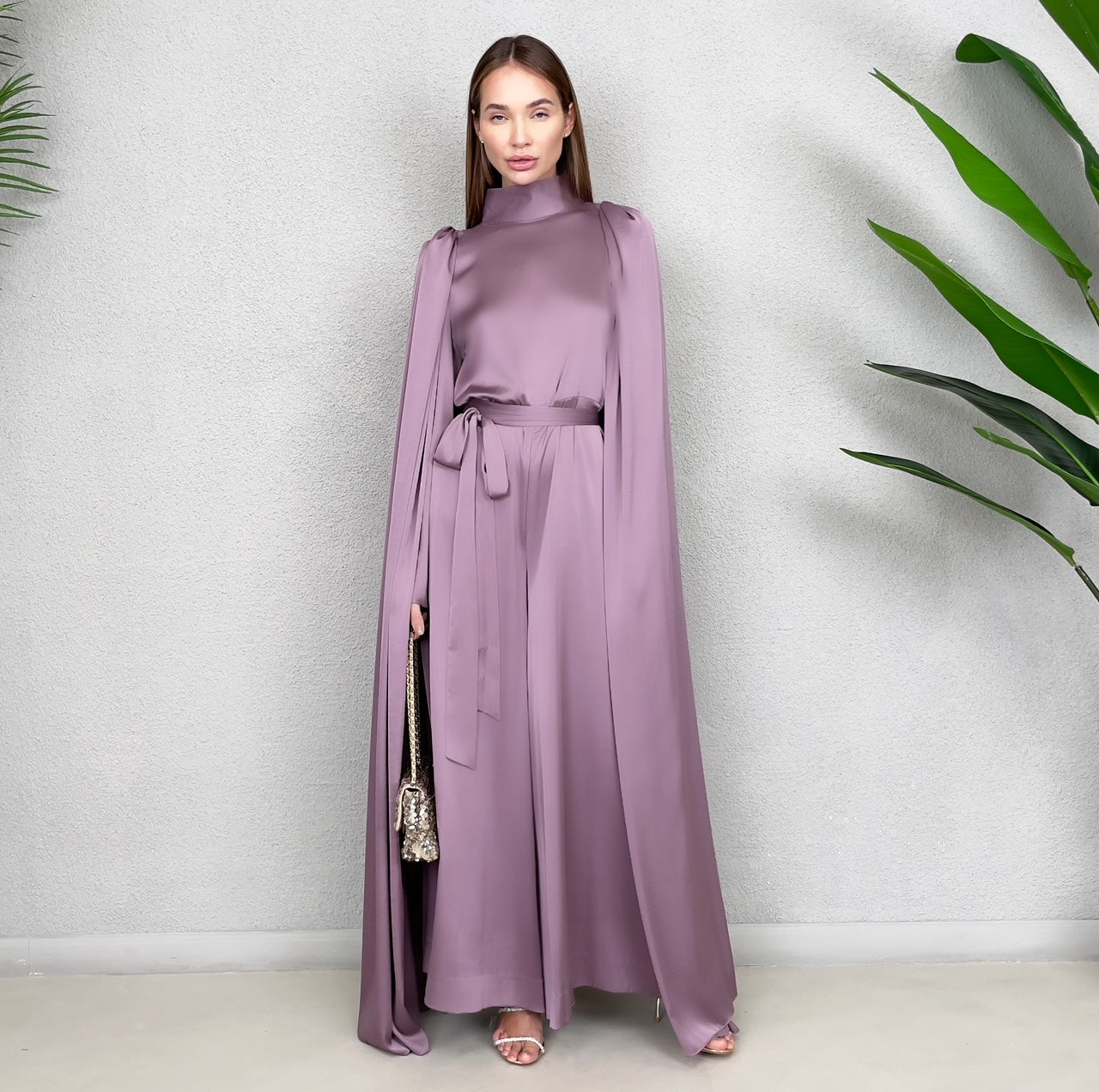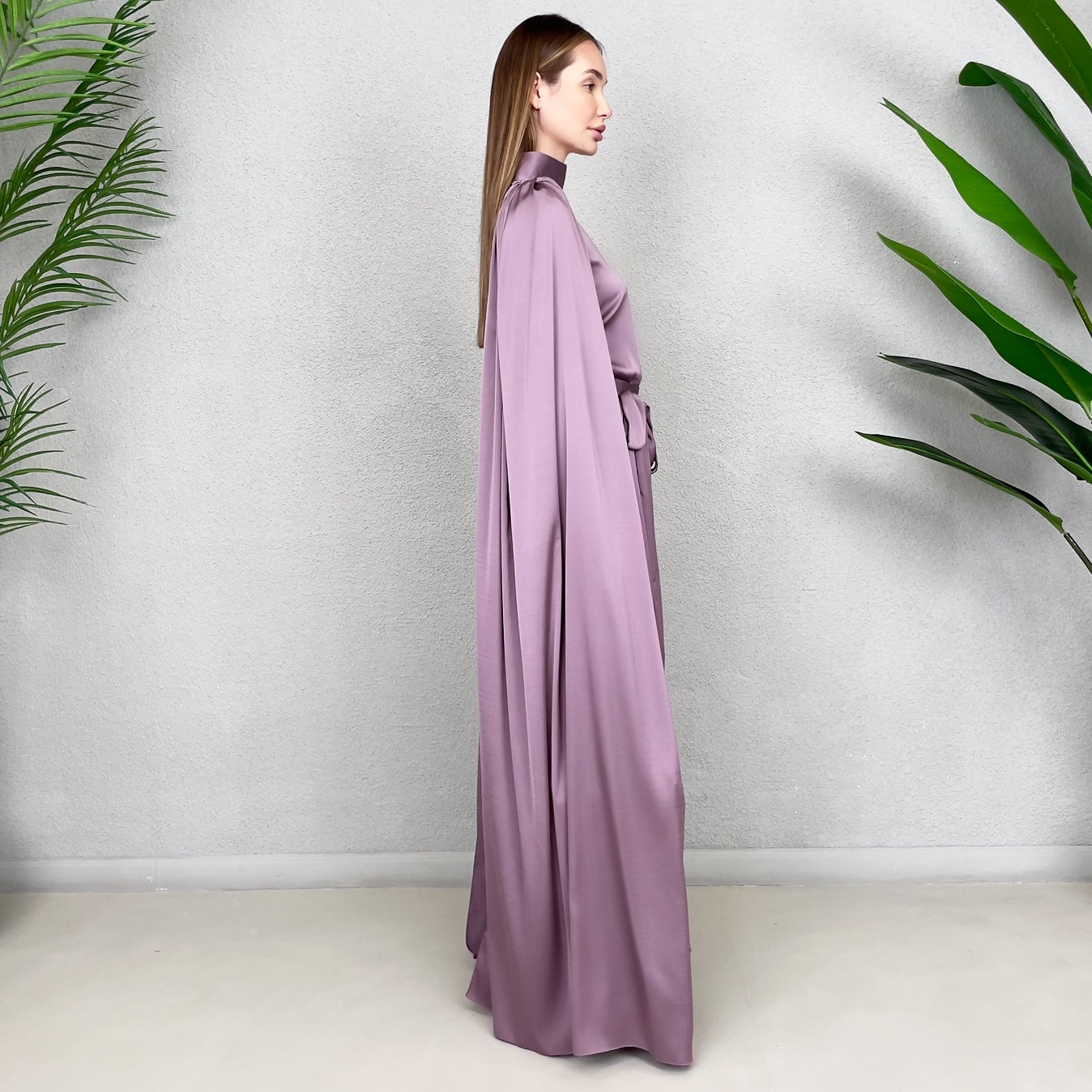 RAM23 TALA SATIN CAPE JUMPSUIT
A stunning , elegant satin jumpsuit in this seasons hottest colour - purple.
Wide leg, high neck collar detail, with gathered cape detailing on the shoulders creating a beautiful jumpsuit evening dress silhouette.
Add a touch of glamour with just the right accessories to make a real style statement. 


Dry clean only
silk satin polyester 
Made to measure
Made in Dubai