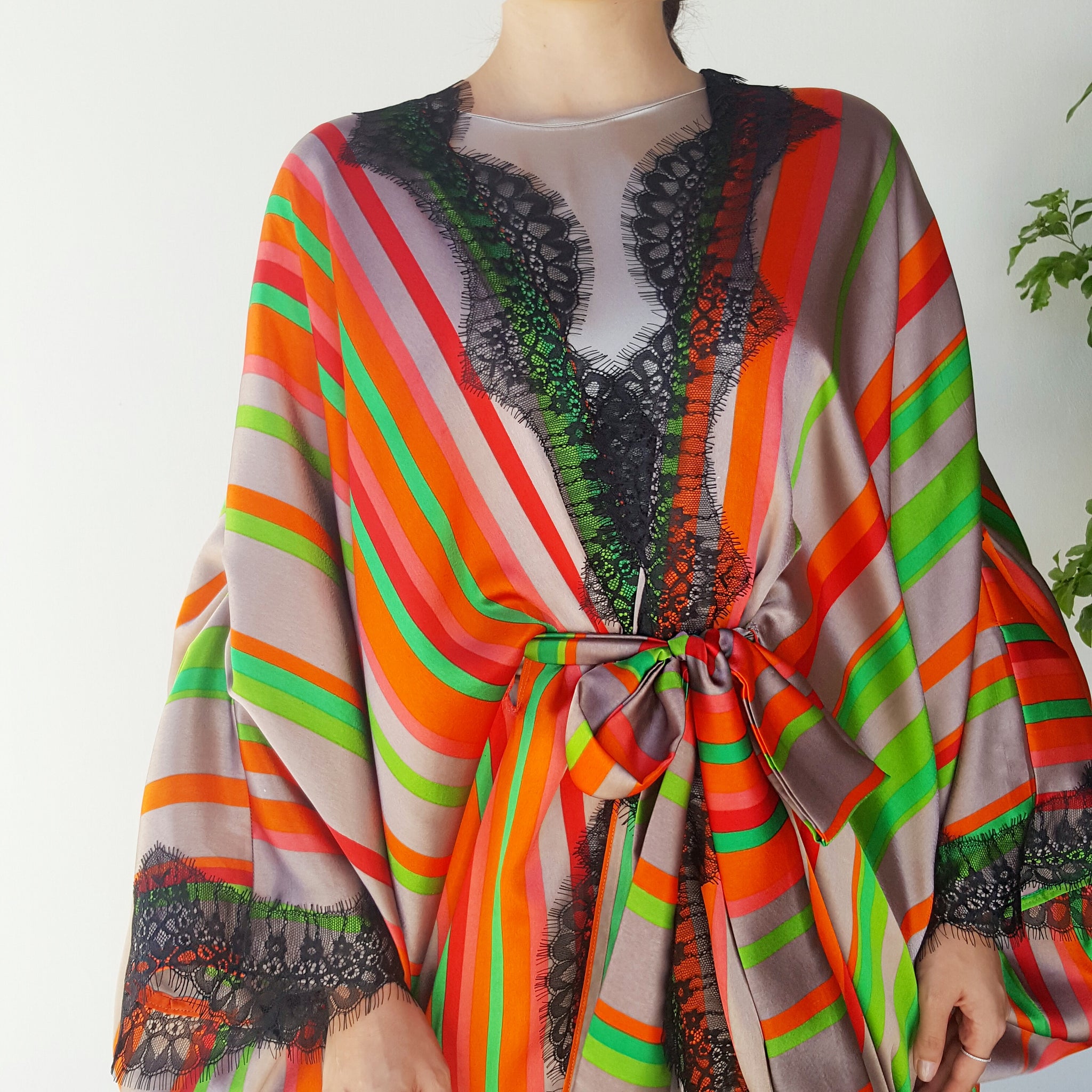 Ramadan 17 Bright Silk Striped Luxury caftan Abaya with French Lace
This gorgeous brightly coloured abaya is perfect for summer and ramadan evenings. A classic cut style which will promise to make a great entry in your wardrobe and at any event. Pair this with a pair of skinny jeans or a a simple long dress, either way its got you covered. 
Pink & Blue stripes also available.