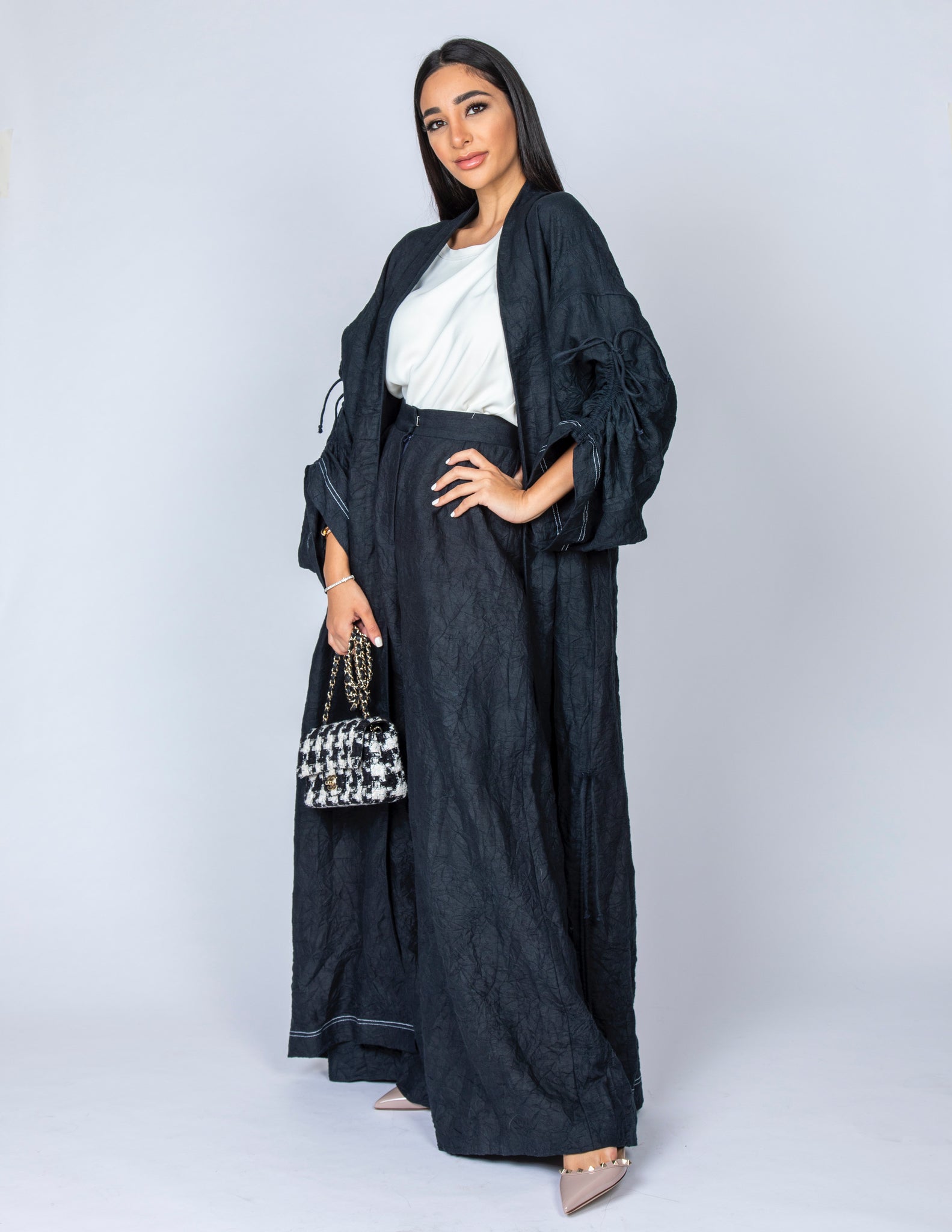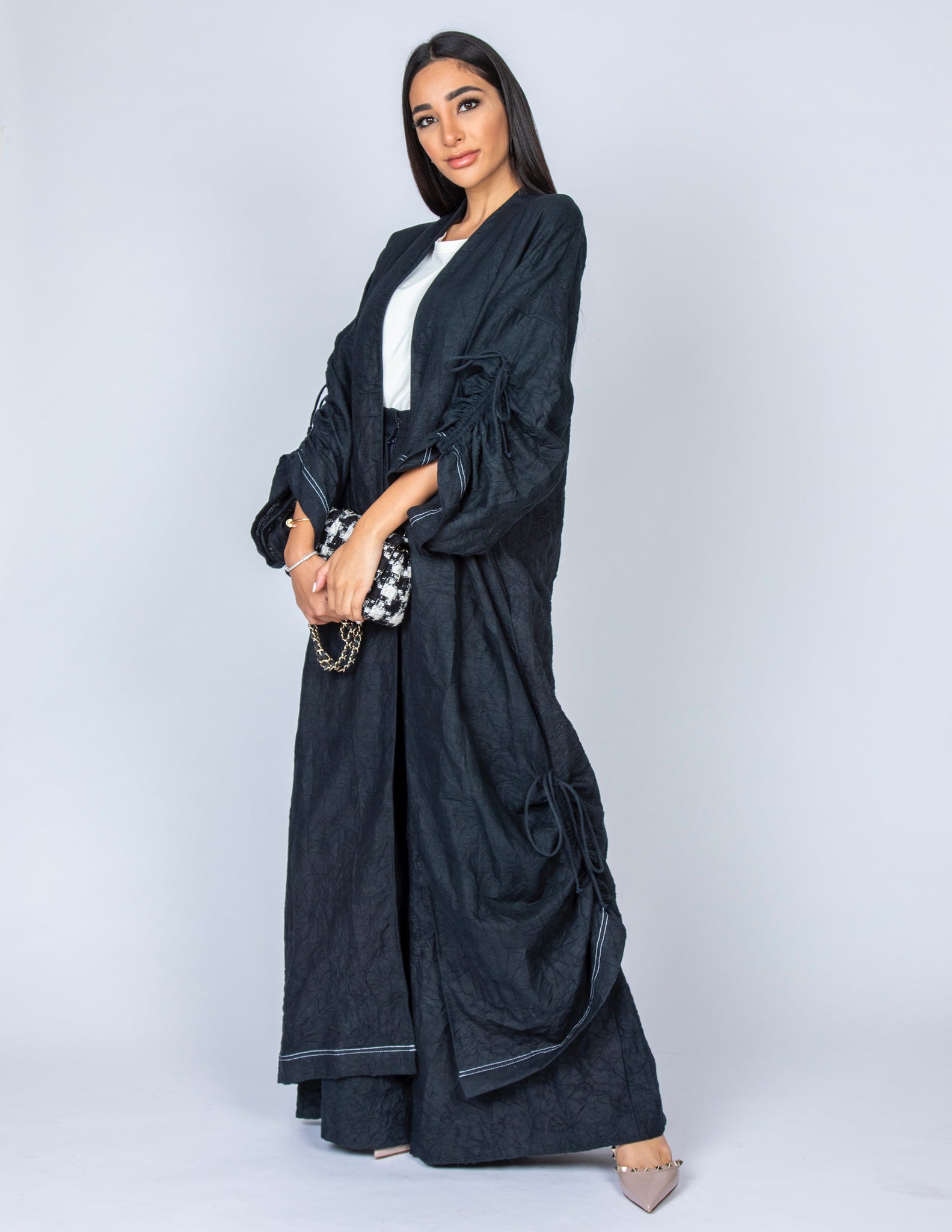 SS20 ORGANIC CRUSHED LINEN BLACK ABAYA DUSTER
We love organic linen because…
it gets better with use, becoming softer and silkier over time. It can be crisp and stiff or have a beautiful drape, and typically is woven with that signature linen texture. It also has a natural luster, which makes it more dimensional. Linen styles are usually meant to stand the test of time. 
Introducing our first capsule sustainable crushed linen collection, using all natural vegetable dye, cut in easy to wear classic styles which will last you a life time. Throw on our linen duster abaya with anything and get an instant sustainable lux look. No  need to iron , easy to wear. 
This abaya is cut in a generous loose style, with drop shoulders,  stylish drawstring detailing on both sleeves and on the sides of the abaya to present a more sporty casual style. Draw the strings up for a stylish ruching effect or leave it plain for a classic abaya look.
Paired with matching crushed linen palazzo pants & crepe T shirt sold separately. Pockets, double stitching detailing. 
Each of these pieces is a limited collection. We hope with time & with demand we will be producing more collections with organic textiles. 
Why linen is so sustainable
Growing flax requires less water than cotton.
There is very little waste with flax; other part of the plant, like the seeds, can be used to produce linseed oil or flax seeds for consumption.
Linen typically requires fewer pesticides, herbicides and fungicides than cotton. They are still used, but you can avoid this by looking for organic linen!
The durability of linen means it lasts longer than other materials.
* Made in Dubai
*Limited edition
* 100% Organic sustainable linen
* Vegetable dyes
*Dry clean only
*No refunds or Exchanges