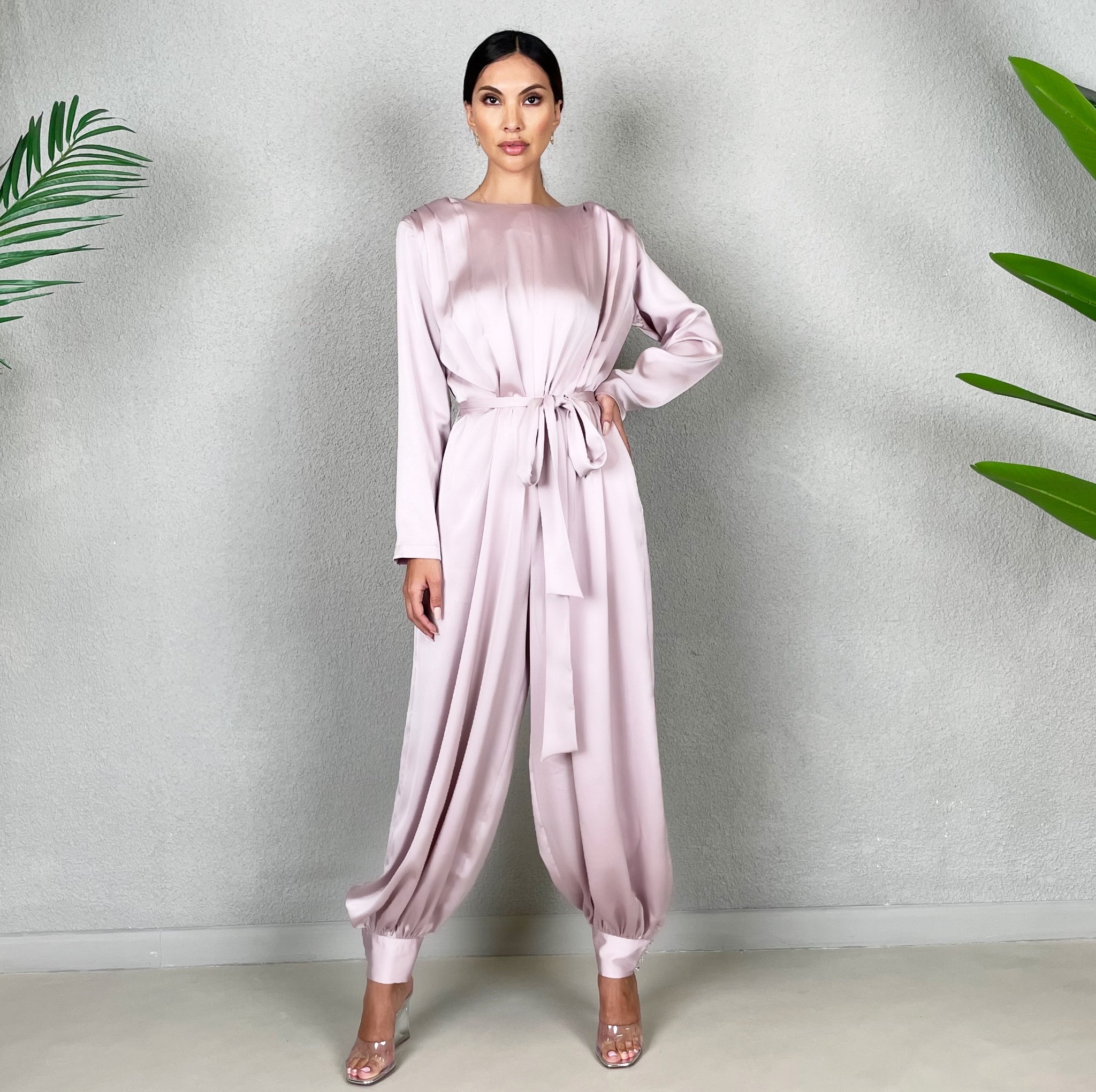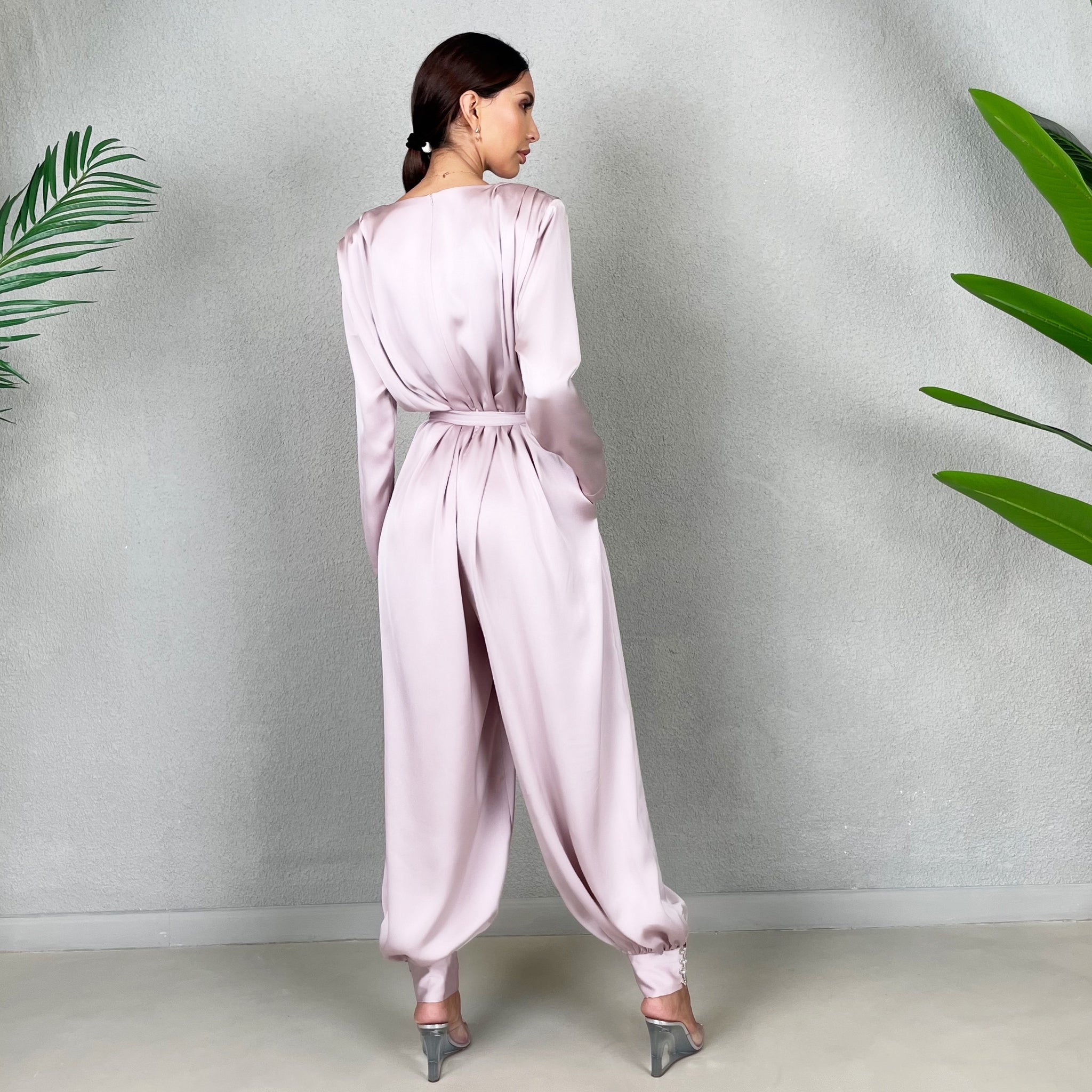 RAM22 LILAC MATT SATIN HAREM PANTS JUMPSUIT
Make a style statement with this beautiful lilac harem pants jumpsuits set to be being  on trend this season. This elegant jumpsuit is stylish, elegant and comfortable to wear and very figure flattering. Created in a soft matt satin.
Padded shoulder pads, voluminous harem pants with crystal button detailing on the cuffs. Pockets , detailed pleats on the shoulder, zip fastening at the back with a belt.
Dry Clean only
Silk polyester matt satin
Made in Dubai 
No returns & exchange